Higher Education at Joint Base Lewis
Located in Tacoma, Washington, the Joint Base Lewis-McChord is home to UMass Global's Lewis campus (formerly Brandman University). This location has offered college degree programs for active military personnel, veterans and their families since 1985. Civilian students are also welcome to further their education but require base clearance. Classes hold an on-campus session once a week while all other coursework is done online. Students have the benefit of in-person interactions with professors and classmates without interfering with work schedules.
For answers regarding GI Bill, tuition, financial aid, military transfer credits and more refer to the admissions section, visit the campus, or call (800) 746-0082.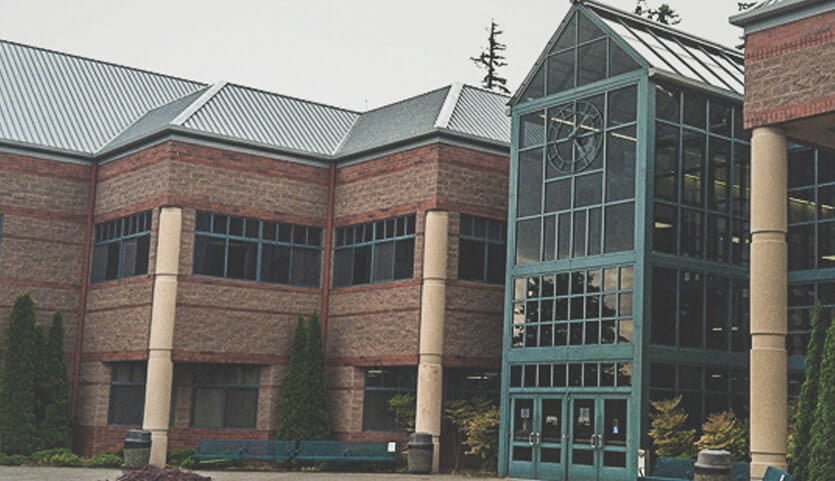 Office Hours
MON - THU | 8:00 AM - 5:00 PM
FRI | 8:00 AM - 3 PM
PROSPECTIVE STUDENTS
Phone: 800.746.0082
CURRENT STUDENTS
Phone: 253.964.2509
Welcome to the Fort Lewis Campus
Here at University of Massachusetts Global, JBLM we are honored to serve those who serve our country. The faculty and staff embrace the philosophy of "students first" and strive to create a fun student-centric culture for our students. We understand the nuances and importance of education, and we are here with you every step of the way as you work towards achieving your educational goals. We believe in UMass Global and we believe in you!
Meet with your Academic Advisor to develop an education plan for the year. Once you have your plan in place, work with a One Stop specialist who will assist you with the financial aid process.
MEET OUR TEAM
Fort Lewis Campus Degrees & Programs