Higher Education in Santa Clarita
University of Massachusetts Global (formerly Brandman University), Santa Clarita Campus, was first established in 2009 to provide educational programs to the Santa Clarita community. Today, UMass Global is located on the campus of the College of the Canyons. The Santa Clarita Valley is home to Six Flags Magic Mountain, their largest employer. Most of our classes hold an on-campus session once a week while all other coursework is done online. Students have the benefit of in-person interactions with professors and classmates without interfering with work schedules.
For answers regarding tuition, financial aid, transfer credits and more refer to the admissions section or call (800) 746-0082.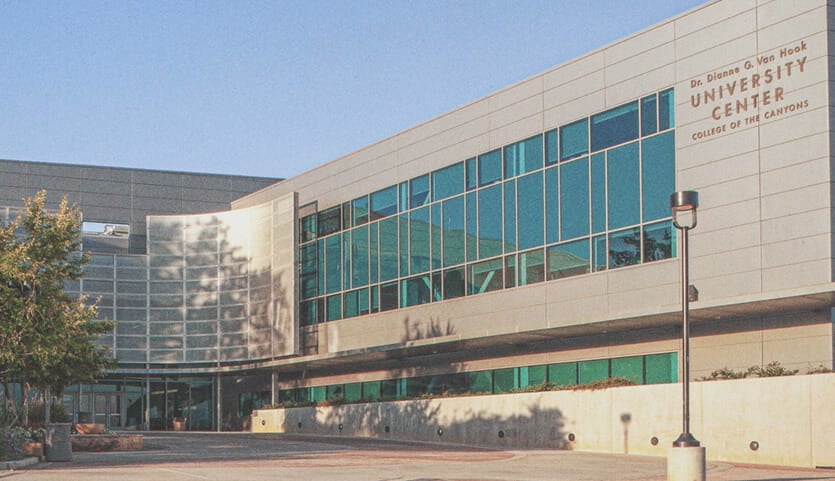 Office Hours
MON - THU | 9 AM - 6 PM
FRI | 8 AM - 4:30 PM
PROSPECTIVE STUDENTS
Phone: 800.746.0082
CURRENT STUDENTS
Phone: 661.362.5873
Welcome to the Santa Clarita Campus
We're located at the Dr. Dianne Van Hook University Center on the College of the Canyons Campus. The Santa Clarita campus has been serving the Santa Clarita Valley and its surrounding areas for more than 46 years. We are conveniently located off of Highway 5 and near Six Flags Magic Mountain Park. We've been providing quality education to our students for many years and have qualified and experienced staff readily available to assist you with starting your educational journey. We look forward to seeing you soon here at the Santa Clarita Campus.
Meet with your academic advisor to develop an education plan for the year. Once you have your plan in place, work with a One Stop specialist who will assist you with the financial aid process.
MEET OUR TEAM
Santa Clarita Campus Degrees & Programs