SCHOOL OF Education
Alan Enomoto, Ed.D.
Interim Dean, School of Education and Professor
PRIMARY SPECIALTY
Organizational Leadership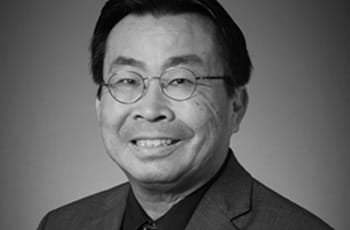 Biography
Dr. Alan Enomoto is the interim dean and associate professor in the School of Education for University of Massachusetts Global. He began his career in higher education as an adjunct instructor for Chapman University in 1994. During his tenure with the university, Dr. Enomoto has had opportunities to teach and mentor students in a variety of courses and programs, including graduate programs in the doctoral and master's degree programs, as well as teacher and school administration credentialing programs.

Dr. Enomoto is a graduate of the University of Southern California, University of Nevada Las Vegas, and Brigham Young University. His professional background includes teaching and serving as a site and district office administrator in school districts in Nevada and California. In his nearly 30 years as a site and district office administrator, Dr. Enomoto had overseen seven different schools of varying demographics to the recognition as a California Distinguished School. He was also the site administrator that was awarded the National Blue Ribbon School by the United States Department of Education. In 2002, Dr. Enomoto was appointed to the National Blue Ribbon School Selection Committee in Washington, D.C.

Dr. Enomoto serves as the faculty chair for the Master of Arts in Educational Leadership and Administration program. He also teaches in the doctoral program and has assisted this program in different capacities and has participated at every immersion since the program began in the 2012-13 academic year. Dr. Enomoto has also served on many dissertation committees as a dissertation chair and committee member, as well as facilitating advancement to candidacy meetings. He also serves as a member of the MAE Curriculum Team. Dr. Enomoto serves on the university's Institutional Review Board, the Accreditation and Assessment Writing Team, and has served as a member of the university's Faculty Personnel Committee. He was appointed by CTC to serve on the CalAPA Design Team and frequently called upon to serve the Commission by serving on site accreditation visitation teams. Dr. Enomoto also served as a member of the CEEDAR State Initiative. In 2015, Dr. Enomoto presented at the AACTE Leadership Academy in Indianapolis. Dr. Enomoto received the Outstanding Faculty of the Year recognition for his work in the School of Education in 2012. He previously served in the VISTA program and clerked as a welfare law consultant in Compton, Califronia, and spent several years working as a songwriter for a music publishing firm. He is married with two children and lives in Contra Costa County.
---
Specialty
Organizational Leadership
Educational Leadership and Administration
---
Education
1987
Ed.D. in Educational Leadership
1981
M.A. in Educational Administration
University of Nevada, Las Vegas
1973
B.A. in English
University of Southern California
---
Scholarly Activities
2016-18
California Administrators Performance Assessment Design Team Member
2013-PRESENT
University of Massachusetts Global Institutional Review Board (BUIRB)
2015
American Association of Colleges for Teacher Education Summer Institute Presenter
---
Professional Experiences
1983-09
District Office and School Site Administrator
1976-83
Classroom Teacher