Catherine Pearlman Ph.D. LCSW
SCHOOL OF Arts and Sciences
Catherine Pearlman, Ph.D., LCSW
Associate Professor of Social Work
PRIMARY SPECIALTY
Social Work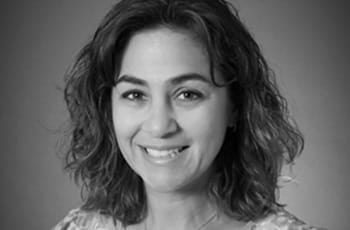 Biography
Dr. Catherine Pearlman joined the faculty at University of Massachusetts Global in the fall of 2014 as an Assistant Professor of Social Work. Prior to moving across the country to teach at University of Massachusetts Global, she worked first as an adjunct at Yeshiva University and then as a full-time professor at the College of New Rochelle in New York. Catherine received her Doctorate in Social Welfare at Yeshiva University and a Master's degree of Social Work from New York University. Her Bachelor's degree in the History of Medicine and Sociology is from Bucknell University.
In addition to her teaching experience, Catherine brings to University of Massachusetts Global a wealth of knowledge and experience working as a professional social worker for 20 years. She is the founder of The Family Coach, a private practice that makes home visits to help parents with typical parenting issues. In addition to her private practice as a family coach, Dr. Pearlman has worked as an administrator in myriad settings including shelters, schools, camps, and in higher education. She writes the syndicated Dear Family Coach column and articles on various topical issues for the Wall Street Journal and has been featured several times on The Today Show. Her parenting book Ignore It! is published by TarcherPerigee, Penguin Random House imprint.
---
Specialty
Social Work
Parenting
Early Childhood Development
---
Education
2011
Ph.D. in Social Welfare
Yeshiva University, New York, NY
Dissertation: "Parenting After Prolonged Infertility"
1995
Master of Social Work
New York University, New York, NY
1993
B.A. in Interdepartmental History of Medicine and Sociology
Bucknell University, Lewisburg, PA
History of Medicine and Sociology: Premed
---
Scholarly Activities
2014
Pearlman, Catherine
Ignore it!: How Selectively Looking the Other Way Can Decrease Behavioral Problems and Increase Parenting Satisfaction
Tarcher Perigee, A Penguin Random House imprint.
2015-PRESENT
Dear Family Coach
2013
Adjunct Faculty: Ethical or Unethical Practice for Social Work
The Journal of Teaching in Social
---
Professional Experiences
2007-PRESENT
Parenting Expert and Coach
The Family Coach, New Rochelle, NY
Private practice providing consultations for families with parenting issues including sleep, discipline, sibling rivalry, transitions, feeding/eating and behavior problems.
2012-2014
Assistant Professor
College of New Rochelle, New Rochelle, NY
Courses taught: Social Welfare as a Social Institution, Working with Families: A Cross Cultural Perspective, Social Work Practice I, II, III, Social Work Research.
2008-2013
Adjunct Professor, Director of Admissions
Yeshiva University, New York, NY
Oversaw all admission operations from initial inquiry to enrollment, administration of all scholarship with a budget of $1 million and conducted extensive outreach and recruitment.