Jenny Park
Equity and Inclusion Specialist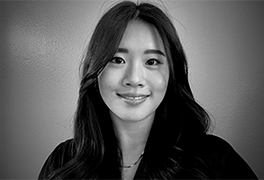 Biography
Jenny Park
(She/Her)
serves as the inaugural Equity and Inclusion Specialist of the Office of Equity and Inclusion at the University of Massachusetts Global.
Jenny describes herself as "Korean and almost American." Being formerly undocumented has changed the way she views immigration and legality in the United States. She has been involved in many legislative visits to Congressmembers' offices and rallies to pass immigration policies. Through the process, she realized the key to being heard as a minority and seen was to educate people. Her interest in education is to incorporate inclusion of silenced and invisible minorities and empowerment into the curriculum. Jenny hopes to continue her life-long journey to creating equitable, diverse, and inclusive space in education. She also believes in amplifying lived experiences and incorporating them in the education system. To practice what she preaches, her thesis project is titled, "Examining Asian American Curricula Through the Lens of Critical Theory and Historically Responsive Literature Framework."
Jenny holds a Masters of Education for the Social and Cultural Analysis of Education program from California State University, Long Beach and a Bachelor of Art in Psychology from University of California, Irvine.
---
Specialty
Advocacy
Diversity
Equity
Inclusion
Social Justice
Strategy
Higher Education Assessment
---
Education
Masters of Education, Social and Cultural Analysis of Education
California State University, Long Beach
Bachelor of Art, Psychology
University of California, Irvine, CA