SCHOOL OF Education
Tamerin Tooker, Ed.D.
Full Professor, Faculty Personnel Committee, Chair Faculty Executive Committee, Member
PRIMARY SPECIALTY
Organizational Leadership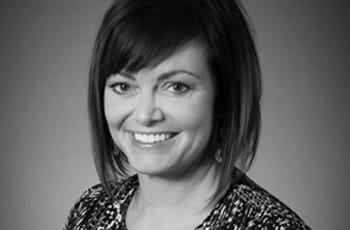 Biography
Dr. Tamerin Tooker is the Chair of the Faculty Personnel Committee and was recently promoted to the rank of Full Professor in 2022 at University of Massachusetts Global. Over the last twelve years, Tamerin has held various positions within UMass Global. Dr. Tooker served as an Instructional Designer for the Center of Instructional Innovation, was one of three faculty members who developed a highly successful blended model Doctorate in Organizational Leadership, and was the sole program developer and designer for a highly innovative online Masters in Educational Leadership and Administration. Additionally, Dr. Tooker utilized her leadership abilities by serving as the Chair of both programs where she built effective teams, provided staff development, mentored faculty, made budget enhancement recommendations, and determined staffing priorities. For this work Dr. Tooker was awarded the School of Education Faculty of the Year award twice, in 2013 and 2016, and the California Educational Research Association, Institutes of Higher Education-IHE Professional of the Year in 2014.
Throughout her tenure at UMass Global, Dr. Tooker has held increasingly broader leadership roles such as the Chair of our Faculty Personnel Committee and Vice President of the Faculty Executive Committee, which serves our entire university. She also served as an inaugural Faculty Equity Advisor through the Office of Equity and Inclusion. A genuine passion for leadership has led Tamerin to serve as a mentor to hundreds of new and aspiring administrators through her work at the university, professional organizations and consulting. Tamerin was one of ACSA Region XIX's first mentors and was later trained as a master mentor trainer. She co-authored 92 Tips from the Trenches: How to Stay in the Game as an Educational Leader. Dr. Tooker is known for her lively and engaging presentations on a variety of leadership topics statewide.
---
Specialty
Organizational Leadership
Educational Leadership Administration
---
Education
University of La Verne, La Verne, CA
Ed.D. in Organizational Leadership
Dissertation: The ISLLC Standards for School Leaders: A Comparison of Traditionally Certified Administrators and Administrators Certified Via Examination in California

2008
California State University Fullerton, Fullerton, CA
M.S. in Kinesiology with an emphasis in Exercise Physiology
Masters Project: Creatine: Guidelines for the Fitness Trainer and Athletic Coach

2001
California State University Fullerton, Fullerton, CA
B.S. in Kinesiology with High Honors
Minor: Health Promotion

1996
---
Scholarly Activities
2021
California Commission on Teacher Credentialing (CTC) Program Reviewer, 2021
2019
Capellino, T. (2019). Finding the superhero within: Overcoming the Imposter Syndrome. Keynote Address for Concordia University Leadership Symposium, Irvine, CA.
2018
Capellino, T. (2018). Building effective teams. Classified Leadership Academy Capistrano Unified School District, San Juan Capistrano, CA.
2016
Capellino, T., & Wellner, L. (2016). Developing a leadership pipeline for the future. Association of California School Administrators (ACSA) Leadership Magazine.
2015
SAGE Publishing "Real World Evaluation" Book Reviewer, 2015
---
Professional Experiences
Primary Specialty (I.E. Core discipline taught at Brandman)
Organizational Leadership and Administration
Worked with a team to develop the BBA and MBA programs. Developed the first blended classes. Developed Competency-based BBA Program. Taught these classes.
Additional Specialties (I.E. Subject matter expertise and additional disciplines taught)
Instructional Design, Coaching & Mentoring, Higher Education Faculty Leadership