SCHOOL OF Arts and Sciences
Z. Seda Sahin, Ph.D., LMFT
Associate Professor of Psychology
Biography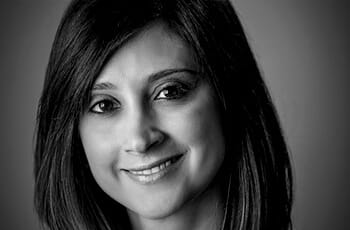 Dr. Z. Seda Sahin is an Associate Professor of Psychology and Assistant Field Director in the psychology program at University of Massachusetts Global. Her professional experience includes clinical positions at Aegean Performance Consulting (IN) and the Coastal Center for Collaborative Health (OR). She has served as Visiting Assistant Professor, Clinical Adjunct Faculty and Interim Clinic Director at Purdue University Northwest (IN). Dr. Sahin has published in the Journal of Marital and Family Therapy; Families, Systems, and Health; and other journals and books. She is a Licensed Marriage and Family Therapist, an AAMFT Approved Supervisor, and EMDRIA certified EMDR therapist. Her appointment is at the Online Campus.
---
Specialty
Psychology
Marriage and Family Therapy
---
Education
2012
Purdue University
Ph.D. in Marriage and Family Therapy
Dissertation: "Determinants of Diet-Related Support Provision between Patients with Type 2 Diabetes and Their Spouses"
2009
Purdue University
M.S. in Marriage and Family Therapy
Thesis: "The Relationship of Differentiation, Family Coping Skills, and Family Functioning with Optimism in College Age Students"
2003
Ege University
B.S. in Psychology
Thesis: "The Influence of Age, Sex, Marital Status and Education in the Dimensions of TCI in Turkish Sample"
---
Scholarly Activities
Sahin, Z. S., & Ramish, J. Ethical Issues in Clinical Practice. In Megan J. Murphy & Lorna Hecker (Eds.)
Ethics and Professional Issues in Couple and Family Therapy.
New York: Taylor & Francis/Routledge.
Sahin, Z. S., & McVicker, M. L. An Integration of Narrative Therapy and Positive Psychology with Sexual Abuse Survivors. In T. Bryant-Davis (Ed.)
Surviving Sexual Violence: A Guide to Recovery and Empowerment.
New York: Rowman & Littlefield Publishers, Inc.
Sahin, Z. S., Nalbone, D. P., Wetchler, J. L., & Bercik, J. M. The relationship of differentiation, family coping skills, and family functioning with optimism in college-age students.
Contemporary Family Therapy,
32, 238–256. doi:10.1007/s10591-010-9116-4.
---
Professional Experiences
2020-Present
University of Massachusetts Global
Associate Professor of Psychology and Assistant Field Director
Teach and provide support to the graduate students in the psychology program
2017-2018
Purdue University Northwest
Visiting Assistant Professor & Interim Clinic Director
Taught in the PNW Marriage and Family Therapy Program and direct the PNW Couple and Family Therapy Center
2011-2017
Purdue University Northwest
Clinical Adjunct Faculty & Interim Clinic Director
Taught in the PNW Marriage and Family Therapy Program and direct the PNW Couple and Family Therapy Center on multiple occasions