Diversity and Inclusion for Educators Certificate
Gain the skills needed to become an effective multicultural educator. Learn how to promote cultural awareness and strengthen your classroom through its cultural capital. Equip yourself with the skills to address race, unconscious biases, privilege and how to create culturally engaging curricula.
Program Overview
In today's school, students are more diverse across multiple categories including culture, language, sexual orientation, gender identity, and socioeconomics. In order to form deeper connections with students and increase academic success, educators must be able to articulate, implement and truly understand diversity, equity, and inclusion in the classroom. The focus of this four-course certificate is to provide educators the tools to design culturally relevant curricula and combat negative cultural beliefs and stereotypes. Deepen your understanding of historical and social racial inequity and its impact on our personal beliefs and practices as well as our school's culture and policies. This program will challenge you to think and see from new perspectives enabling you to become better educators, listeners, community builders, and conflict resolvers.
Duration
Approximately 90 hours
Up to 6 months to complete coursework
Credit
6 PDUs
Graduate Level Professional Development Credits
Key Features
Online and self-paced | Dedicated mentor | Interactive assignments
Real-world case studies | Create an action plan | Earn graduate level professional development credits
The Diversity and Inclusion Certificate includes four courses

:
Upon successful mastery of this certificate, you will be able to

:
Build capacity to work effectively with students of color, thus eliminating the racial achievement disparities that exist in schools.

Learn the historical context of current racial dynamics in the United States.

Understand Culturally Relevant Pedagogy as a tool to reflect personally on teaching practices and analyze the systemic issues that perpetuate achievement disparities.

Explore the concepts of implicit/explicit bias and their impact on personal relationships, communities, and society as a whole.

Use the Critical Race Theory (CRT) as a Lens to define actionable steps toward having productive racial dialogue and creating more equitable environments using the RIR protocol: Recognize It, Interrupt It, and Repair It.

Practice actionable steps using the RIR protocol to Recognize, Interrupt, and Repair relationships while addressing implicit/explicit biases.
Earn your credit in 3 simple steps
Step 1
Register online.
Step 2
Complete the course.
Step 3
Receive credits and obtain an official transcript.
---
Resources
---
This course is offered through University of Massachusetts Global's School of Extended Education in partnership with Epoch Education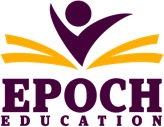 What are Graduate-level Professional Development Credits?
Graduate-level professional development credits are not part of a degree program but instead are primarily used for professional advancement such as salary increment steps and recertification. Students should seek approval from appropriate district officials before enrolling in these courses.