Career-Focused Online Degrees.
Learn today. Apply it tomorrow. Degrees built for working professionals.
Have questions about enrollment, degree programs, or financial aid?
---
Apply Career Skills Toward Your Degree
University of Massachusetts Global's MyPath provides a new option for earning your online Bachelor's or Master's degree while working full time. With the MyPath programs, you are in control of your schedule and the pace at which courses are completed. And unlike any other type of degree program, your prior work experience can assist you in passing courses quickly.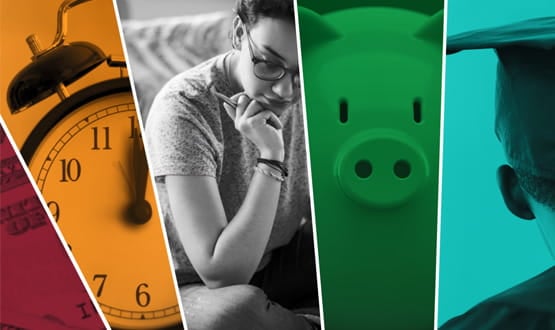 Find your program of interest from an array of competency based (self-paced) options. Earn your degree at your pace.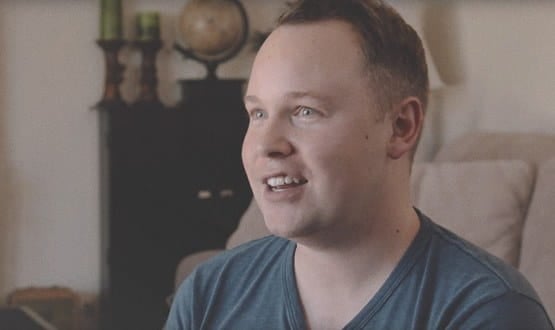 The flexibility is 100% my favorite thing. There are no deadlines. It means that if something does get in the way I don't get stressed about that.
Colin G. | MyPath BBA, Management and Organizational Leadership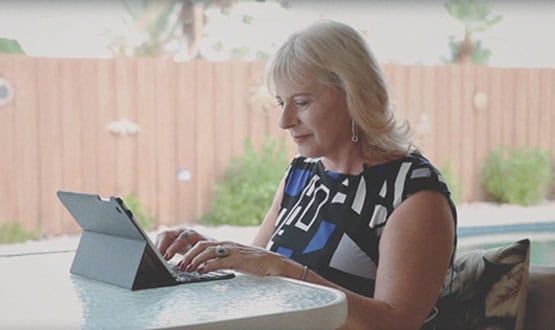 If I put more time in it I can get it done faster. The best part is that you find out what you do know and what you need to know.
Venita C. | MyPath BBA, Information Systems Management
Seeing 3 friends/co-workers graduate last May with their MBA's got me thinking. All 3 are married with young children and have jobs at least as demanding as mine. I am single with grown children. What was my excuse?
Current Student | MyPath MAOL
Frequently Asked Questions
General
Will this be a recognized degree in the work place?
UMass Global MyPath
™
is regionally accredited through WSCUC (WASC Senior College and University Commission), just like our traditional campus and online programs.
What types of assessments will I take?
Throughout the associates and bachelor's programs, you will progress through personalized lessons and quizzes. When you score above 80% on these, you will move onto the next objective. You can retake personalized lessons and quizzes as many times as you would like.
Aside from personalized lessons and quizzes, there will be milestones where you will share your thoughts on the curriculum and what you learned with a Tutorial Faculty member.
You will earn college credit in this program by mastering your competencies. Mastery means you score of 80% or better on all final assessments. A final assessment will either be a multiple choice exam, a paper, or a project-based assignment.
Cost
What are the cost for tuition and books?
UMass Global's MyPath™ competency-based programs are a flat fee per CBE Academic Year and tuition is all inclusive; providing access to digital textbooks, competency study materials and Chapman University's Leatherby Library, and UMass Global's online writing, math and career services communities.
Admissions
Will my previous college credits transfer in?
Prior coursework, with a minimum of B- or better from regionally accredited institutions will first be evaluated against UMass Global's credit hour-based courses.
Once prior credit has been determined to be equivalent to UMass Global's credit hour-based program, the university will then determine whether or not you will receive transfer credit for any of the competencies in the MyPath program.
Prior transfer credit must be applicable to the MyPath program and count toward its graduation requirements. For more information, an Enrollment Coach can provide to you a transfer guide.
Will I get credit in the program for my work or "life" experience?
Many competencies start with an assessment to set a knowledge baseline. The program then adapts itself according to your specific skills. You can spend more time concentrating on the areas where you need more growth and less time on topics you know well, allowing you to complete the program at a potentially quicker pace.
Although prior life experience cannot directly satisfy academic credit and official degree requirements, the skills that you have learned in the real world can definitely help you potentially pace through the program faster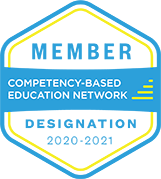 UMass Global is a member of C-BEN. C-BEN recognizes that today, competency-based education is still an emerging field with a small number of people and institutions understanding enough to describe it or implement it. C-BEN's efforts focus on three main priorities: growing demand, building capacity, and removing barriers.