Career-Focused Online Degrees.
Learn today. Apply it tomorrow. Degrees built for working professionals.
Have questions about enrollment, degree programs, or financial aid?
---
Why choose UMass Global?
UMass Global has been supporting adult students since 1958 and pioneered online education more than 20 years ago.
We have your back from Enrollment Coaches, One-Stop Specialists and Academic Advisors to expert Faculty, Writing and Math tutors.
No GRE/GMAT required because we value your professional and life experience more.
90+ programs built from the job up. Find your program now.
Sorry, we can't find anything
SEARCH SUGGESTION
Check your filters selection
Try using less filters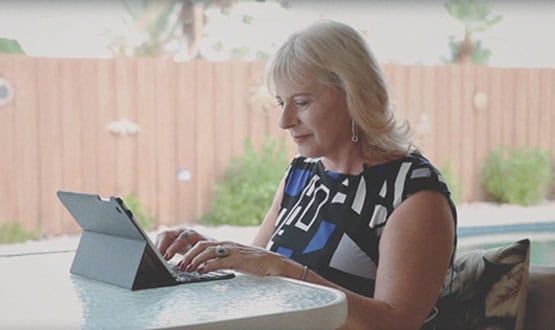 If I put more time in it I can get it done faster. The best part is that you find out what you do know and what you need to know.
Venita C. | MyPath BBA, Information Systems Management
I'm over the moon that staff there made it so easy, and I learned so much that I could apply to my work right now. I improved myself in leadership competencies and it's made me a much better leader for the Department of the Navy.
Michele R. | BA, Organizational Leadership
My desire to go back to school was personal. Both my mom and dad graduated from high school, and I'm the first in my family to go on for my college education. I want to be a positive role model for my children. I can do all three – work, family and school; I didn't have to choose.
Brandy C. | MBA Program
All of my instructors inspired me. They were working in the field as well as teaching, so the stories they shared made it relatable and attainable. The staff and faculty are all very positive and provide motivation for the students.
Quinton J. | B.A. Psychology
Need help deciding? Take the Quiz to learn what type of learner you are.
ONLINE


Self-paced

ONLINE

Instructor Led

100% online
100% online
Students control of program pace
Faculty/syllabus controls program pace
Students control price: flat tuition rate consisting of two billing periods
Tuition is charged per unit per class
All textbooks and fees included*
Textbooks and fees are additional costs
Students may start any week -no deadlines, no semester structure**
Courses are 8 weeks in length with 6 sessions a year
Students demonstrate mastery of competencies from work experience
Traditional grading system
No penalty for leave of absence, students pick up right where they left off
Penalties for leaves of absence
Offered for select Business and IT programs
Available for degree programs including Business, IT, Nursing, Social Work, Psychology, Education, and more.
* additional fee if student fails 1st attempt at final assessment or requires additional vouchers for certifications
**expected 12 units per 24 month period
***upon approval