News
Pride Month voices at UMass Global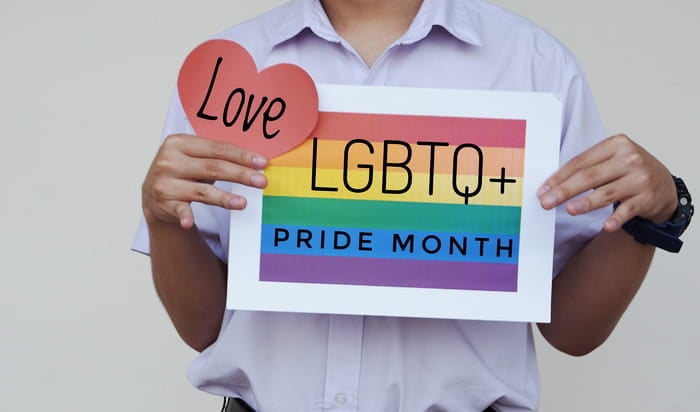 Pride Month is time to celebrate the LGBTQIA+ community's progress toward defeating discrimination. Recognized each year in June, Pride Month is rooted in the historic struggle for gay rights in the United States and since has evolved to be even more inclusive.
In this spirit, interim UMass Global Chancellor David Andrews sends the following words of appreciation for UMass Global's LGBTQIA+ faculty and staff:
June is Pride Month and a great opportunity to celebrate and support the vast diversity of identities among us. While it shouldn't be limited to one month, the proud and courageous expression of one's identity is certainly worthy of celebration. I am proud to be part of an organization that openly addresses the diversity of our identities and fully supports LGBTQIA+ issues and initiatives. A special thanks to the Office of Equity and Inclusion for its primary role in helping to create and support a culture that recognizes the value and uniqueness of us all.
In their own words
We invite our readers to revisit the following collection of podcasts and newsletters centering LGBTQIA+ members of the university's faculty and staff, as they tell their stories. The Office of Equity and Inclusion (OEI) curated this collection.
Dr. Dustin Domingo, director of credential services, produced "The Stories We're Proud to Share," a 2021 series of podcasts offering audiences opportunities to listen in on "a vulnerable conversation between friends, lovers, strangers, or colleagues about the diverse lived experiences of the community." The episodes highlighted here feature UMass Global faculty or staff members.
"Coming out to your twin: Jeff and John" brought former staff member John Pervez and Jeff Foulkes, who now serves as a tutoring program manager, together to discuss their personal recollections of how each went about revealing their identities as gay men to their twin brothers.




"Coming out to your parent or child: Kat and David" with psychology professor Dr. Kat Ringenbach and David Powell. Powell is a part-time faculty member and executive director of the Palm Springs-headquartered Desert Business Association, which describes itself as "The LGBTQ Chamber for the Coachella Valley." Ringenbach and Powell share different perspectives on family dynamics related to the coming out experience, with the former recalling her acceptance of her daughter's asexuality and the latter talking about what it was like to come out after becoming a parent.


"LGBTQIA+ and Asian American: Sara Miyo & Dustin" with Dr. Sara Miyo Hall-Kennedy and Dr. Dustin Domingo is an intense episode dealing with sexuality, religious identity, and mental health struggles in the context of the speakers' upbringing in Asian American families. Kennedy earned a Doctor of Education in Organizational Leadership from the university after completing her dissertation, "Bay Area LGBTQ+ Millennials: The Newest Generation Leading the Gay Civil Rights Movement."
The university's LGBTQIA2S+ Affinity Group, formerly the Pride Connections, Support and Resources Advisory Group, publishes the "PRIDE" newsletter for faculty and staff. Issues published in October 2021 and this past February cover topics including how to be a supportive friend to LGBTQ+ people during the holiday season, Transgender Day of Remembrance, and individual faculty and staff members' personal stories.
Mental health and counseling resources
OEI has also compiled a list of several external resources providing information and services related to mental health issues of relevance to LGBTQIA+ individuals. Readers are encouraged to seek professional assistance if they are experiencing a mental health crisis for any reason.
Become a Student
Have questions about enrollment, degree programs, financial aid, or next steps?