Certified Health Coach
As a Certified Health Coach, you will play a key role in addressing obesity, chronic disease, poor nutrition and dietary habits, and a lack of physical fitness that has become the norm for tens of millions of people.
Become a Certified Health Coach – Empower Your Clients to Take Control of Their Health
Learn an evidence-based, holistic approach to lifestyle, exercise, attitude, and nutrition that will empower your clients to make life-long sustainable behavior change. With the Dr. Sears Wellness Institute's online Health Coach Certification courses, you will gain practical skills and tools to integrate health coaching with your professional skillset along with a targeted approach to help specific groups. Choose from one, two, or three life-stage specialty courses– Families, Pregnancy, and/or Adults & Seniors – to earn your Health Coach Certification or expand your skillset further with the Master Health Coach Certification.

View our info session video to learn more about the heath coach industry, certification pathways, and what you can expect during and after training.
Request Info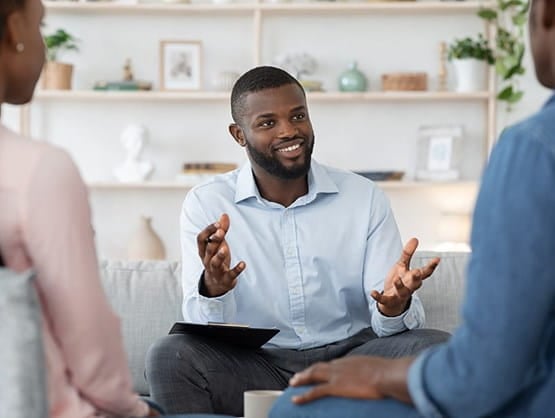 Choose to become a Certified Health Coach or a Master Certified Health Coach. With either pathway, select from one, two, or three life-stage specialty courses to work with specific audiences.
The Families course supports parents and children with an emphasis on prevention.
The Pregnancy course supports a healthy pregnancy, delivery, and post-partum.
The Adults & Seniors course supports adults 18 years and over plus the unique senior population; this course will equip you to help adults who want to heal their body from a disease, lose weight or prevent illness.
Each life-stage specialty course includes a certificate and the title of "Certified Health Coach" along with recognition of the specialty knowledge gained.
The Master Health Coach Certification includes one, two, or three life-stage specialty courses plus the Advanced Coach Training & Techniques (ACTT) course.
The ACTT course builds on the coaching foundational knowledge you will learn in the life-stage courses, expanding your skillset with Motivational Interviewing, positive psychology, and appreciative inquiry. This course also covers coaching structure, coaching process, ethic/legal considerations, and additional health & wellness information. The Master Health Coach Certification is an approved training program through the National Board for Health and Wellness Coaching (NBHWC).
Upon completing the program, you will meet the training requirement to sit for the National Board Exam.
Continuing education credit is available for many professionals such as licensed clinical social workers, marriage and family therapists, registered dieticians, nutrition professionals, registered nurses, and fitness instructors to name a few. Please contact us to request continuing education upon enrollment.
Upon graduation you will have access to a vast library of resources including ongoing educational webinars, research articles, presentations, marketing support and more.

As an active Certified Health Coach, we continue to provide you with ongoing education that includes trending topics and the latest science on a wide variety of coaching and wellness topics.
Become a Certified Health Coach
Fully online, flexible course structure designed for working professionals
Customizable pathways with specialty courses
Starting at $945 (payment plans available)
6 – 12 week Health Coach Certification programs, 30 – 36 week Master Health Coach Certification programs
Approximately 6 – 12 hours per week, depending on course selection
Coursework includes: readings, interactive audio/visual presentations, instructor-led zoom calls (live or recorded), quizzes, final exam
Coach support includes:


-

Unlimited personalized guidance from the Coach Success Manager


-

Ongoing education (live and recorded webinars)


-

Business/marketing support


-

Client programming, handouts, presentations, assessments


-

Alumni groups



Program Partner
The Dr. Sears Wellness Institute is an internationally recognized, accredited, and approved provider of online Health Coach Training and Certification courses. Participants learn a science-based, holistic approach to health and wellness developed by Dr. William Sears and a team of experts that empowers clients to make lasting, sustainable behavior change. With flexible pathways, specialized training for specific audiences, and lifetime support, Certified Health Coaches through the Dr. Sears Wellness Institute are prepared with the tools and resources to help address the critical health needs in today's changing world.