RBT Readiness | 40 Hour Credential Training for Behavior Technicians
Gain the skills needed to become a Registered Behavior Technician (RBT) and develop a deeper understanding of Applied Behavior Analysis (ABA). This course is based on the BACB's RBT 2nd Edition Task List and meets the BACB's requirements of 40 hours of training.
Become a Registered Behavior Technicians
Registered Behavior Technician (RBT) is a paraprofessional certification in behavior analysis. The role of an RBT is to assist in implementing behavior plans and services developed by the BCBA or BCaBA. Our RBT Readiness course is based on the BACB's RBT 2nd Edition Task List and it meets the BACB's requirements for a minimum of 40 hours of training. At the end of this course, you will be ready to sit for the exam and become an RBT.
This course is:

A series of learning exercises

A teaching tool

A review tool

Active & engaging

Comprehensive

This course is not:

A practice test

A memorization task

Our favorite features:

Hints for each and every learning module question

A personal study scheduler

Immediate corrective feedback and rationale for incorrect answers

Flowcharts and graphics representing concepts and procedures

Videos describing and demonstrating concepts and procedures
Our RBT Readiness course uses active responding to fluency to prepare for the RBT exams. Although the learning exercises may look like quizzes they are something completely different. You will learn new concepts through ASR (Active Student Responding) as you practice to fluency. Hints, textbook references, and unique corrective feedback accompany each learning module questions that are used to teach you the entire Task List!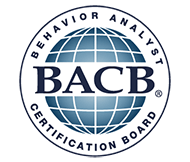 1. A minimum of 40 training hours
2. Three of the 40 hours must consist of Ethics training
3. One of the 40 hours must consist of Supervision training
4. Training activities must occur over a minimum of 5 days
5. Training activities MUST be completed within 180 days from purchase date

This training program is based on the Registered Behavior Technician Task List and is designed to meet the 40-hour training requirement for the RBT credential. The program is offered independent of the BACB. Training must be completed within a 180-day period. RBT® and Registered Behavior Technician™ are trademarks of the Behavior Analyst Certification Board. More more information, visit: www.bacb.com/rbt
RBT Readiness | 40 Hour Credential Training for Behavior Technicians
Fully online, self-paced (perfect for working professionals)
Approximately 40 hours - Up to 180 days to complete coursework
Coursework includes: readings, videos, quizzes, and sample behavior plans
"Certificate of Completion" from University of Massachusetts Global
Application fees to take the RBT exam are NOT included


To enroll, first register with University of Massachusetts Global:

Login and course access information will be provided by Behavior Development Solutions following registration
Behavior Development Solutions will confirm course completion and grade



Please note:
You may be eligible for tuition reimbursement, check with your employer to see if you qualify.

Program Partner
Since 1998, Behavior Development Solutions (BDS) has helped thousands of behavior analysts to become Board certified, primarily through our CBA Learning Module Series, the premier exam prep and curriculum supplement for behavior analysts in training. We've helped our clients achieve success by applying the scientific principles and methods of applied behavior analysis to the development of instructional content and software. More specifically, we use goals and specific measurable objectives to teach the discriminations necessary to ensure that those objectives are learned. We then provide plenty of practice to ensure fluency and maintenance.