Geospatial Education Institute Advisory Board
Our Advisory Board serves as an informative, applied think tank considering innovative applications of geospatial technologies to global functions in businesses, government, industries, organizations, agencies, and non-profits.

Advisory Board
The Geospatial Advisory Board provides input and guidance on using cutting-edge geospatial technology with international and domestic partners.
Advisory Board Members:
Dr. Marco Painho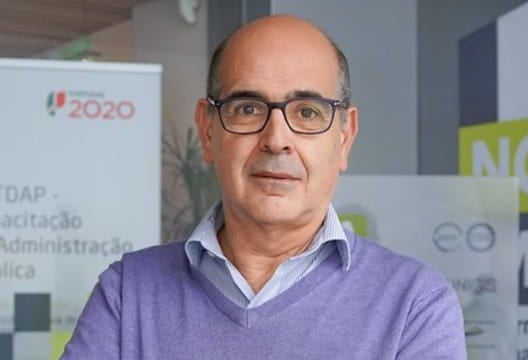 Dr. Marco Painho is a Professor of Geographic Information Science at the NOVA Information Management School (NOVA IMS), NOVA University, Lisbon, Portugal. His research interests include (spatial) decision support systems, data integration, spatial analysis, geographic user generated content, information infrastructures, GIS education, and e-learning.
He has a degree in environmental engineering from the Nova School of Science and Technology, a Master of Regional Planning from the University of Massachusetts Amherst and a Doctor of Philosophy in Geography from the University of California, Santa Barbara. Besides his teaching activities, Dr. Painho was NOVA IMS's Dean (2000-2010). He currently coordinates the Master in Geographic Information Systems and Science and the International Master of Science in Geospatial Technologies (Erasmus Mundus). He is author and editor of several books, book chapters, and articles. He has served in numerous scientific and professional bodies: Member of the Scientific Committee of the European Environment Agency; President of the General Assembly of USIG (Association of Geographic Information Systems Users); Member of the Management Board e Steering Committee do European Topic Centre for Nature Conservation, Paris; among others. Painho is the scientific coordinator of several funded research and development projects within the Geoinformatics and Analytics Laboratory that he coordinates. He was keynote speaker at the Global Initiatives in GIS Education at the Esri Education GIS Conference, as well as a panel member at the Science Symposium at the Esri International User Conference. He has presented frequently at the Esri UC, Europe, and Portugal. In terms of innovation in GIS education, some of the highlights are the creation in 2000 of the first online GIS master program in Portugal and two GIS-based (in Portuguese) MOOC starting in 2015. He also launched two master's programs in GIS in Mozambique and Cape Verde and has participated in several European GIS education research projects. He coordinates the first USGIF-accredited program outside the US.
[email protected], NOVA Information Management , NOVA University, Portugal
Clint Brown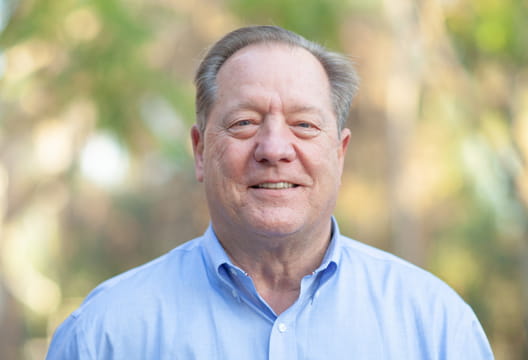 Clint Brown has been at Esri since 1983. As Director of Product Engineering, he has led efforts to capture and share GIS-based best practices and guidance that enable people everywhere to make a difference in the world by effectively applying GIS.
Mr. Brown has established and grown a division of hundreds of applied GIS analysts and practitioners, app developers, cartographers, educators, data scientists, writers, and storytellers – all of whom share a passion for enabling hundreds of thousands of organizations worldwide that use ArcGIS tools and technology to support the effective application of GIS in virtually all aspects of human endeavor.
Mr. Brown's teams also work directly with Esri's ArcGIS Development teams and Chief Software Developer Sud Menon to build and engineer the comprehensive ArcGIS system. In addition, leading team members also manage Esri Press, envision and build StoryMaps, the Living Atlas of the World, Learn ArcGIS, provide guidance on best GIS practices, and most recently, provide leadership on the implementation of Community and Collaborative GIS.
Helen Thompson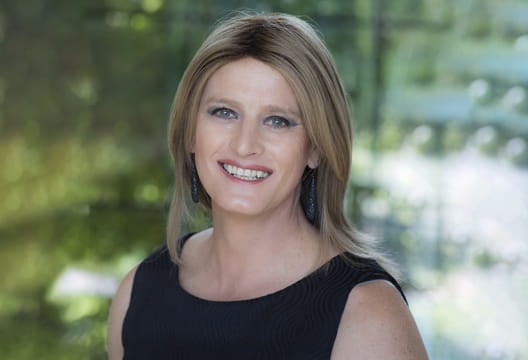 Helen Thompson, Counselor of Real Estate (CRE), is Group Lead Content and Applied Analytics at Esri, the strategy lead for Esri's People and Places products including Business Analyst. She is an experienced technical and business strategy leader serving the needs of the location intelligence community globally. She is adept at implementing technical innovation to solve multiple business problems, empowering organizations by translating industry needs into solutions. Ms. Thompson has more than 35 years' experience working in both the commercial and government sectors implementing geographic information systems (GIS). Her past research includes a focus on spatial demography and land use information systems. She is an academic advisor for spatial business analysis at multiple business schools and is a trusted advisor to industry organizations seeking solutions to complex real estate challenges. Ms. Thompson has served as a GIS community leader responsible for trade associations, industry events, thought leadership, knowledge building, professional community growth, market awareness, and community engagement. She founded the Esri Business School Initiatives in collaboration with industry and education services teams. Her work has contributed to transformative growth in the area of business analytics and demographic modeling areas.
Robert Locke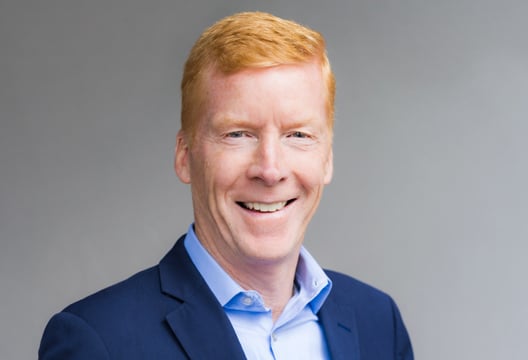 Robert Locke is the President of the Government Solutions business unit at EagleView, an industry-leading geospatial technology firm to which he brings over 16 years of industry experience. Mr. Locke previously ran the Government Sales team, first as part of Pictometry International and then for EagleView, after the two companies merged over 10 years ago.
During his tenure at EagleView, the company experienced rapid growth, expanded to offices in the U.S., Australia, and India, and has transformed the way people work across the government, construction, and insurance sectors. By using industry-leading imagery, software, and analytics, EagleView has provided customers across these sectors with highly accurate and efficient workflows. These solutions have, in turn, eased budget constraints and provided a better service to their constituents and customers.
EagleView is a strong supporter of educational programs, offering co-ops to local college students from the Rochester Institute of Technology and University of Rochester for hands-on job experience. Mr. Locke has seen these programs in action and their mutually beneficial results for the students and the company.
Mr. Locke has strong ties to the government technology industry, having served two years as the Chair of the Technology Committee at International Association of Assessing Officers and five years on the Finance Committee. EagleView is highly trusted in the GIS community as both a longtime Esri Gold partner and an active supporter of NSGIC and URISA, among other GIS organizations.
His roles prior to Eagleview include senior sales management positions at major corporations, including Bausch and Lomb, Johnson & Johnson, and Sunbeam, where he used a goal-oriented approach complemented by a metrics-driven management style to inspire teams to superior results. Mr. Locke holds a BA in Business Management from Ithaca College.
Sheila Steffenson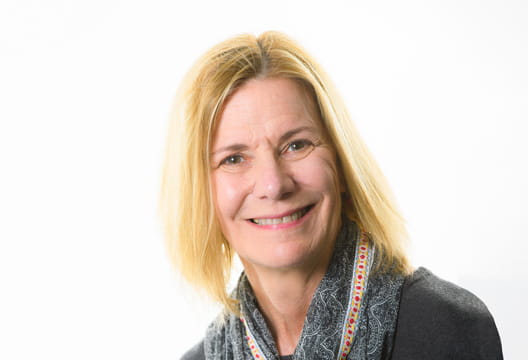 As CEO for 1Spatial Inc. (Americas), Sheila has over 30 years' experience in the geospatial industry, 23 of which were with Esri Inc. At Esri, she moved from the initial role of technical/technical sales into management, taking on the role of Regional Manager of the South-Central US Esri office. Following 11 years in that role, she moved to the Washington, D.C. area and took over management of the Federal Sciences Sales team. She also supported numerous international efforts, including support to Esri's Latin American distributors and support of various open geospatial events around the globe.
Sheila brings great excitement to the support of GIS and the development of 1Spatial capabilities across the Americas in support of quality data to ensure accurate analytical results. Recognizing the intrinsic value 1Integrate brings to the enterprise of data systems (both geospatial and non-geospatial), she finds great satisfaction in enabling data managers with capabilities to more efficiently and effectively ensure that their data is "fit for purpose."
Maryam Rabiee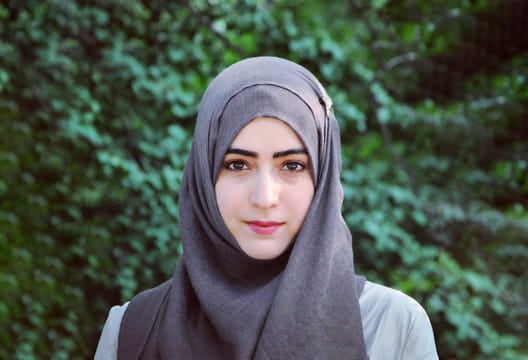 Maryam Rabiee's work explores new methods and approaches to strengthen the data ecosystem for sustainable development. She is the head of SDGs Today at the UN Sustainable Development Solutions Network (SDSN), which aims to advance the production and use of timely geospatial data for the Sustainable Development Goals (SDGs). Ms. Rabiee serves on the GEO Earth Observations for Sustainable Development Goals (EO4SDG) Initiative board.
Prior to joining SDSN, Maryam was a Research Associate at the University of Melbourne and a Research Scholar at the Vienna University of Technology (TU Wien). She holds an MA from Columbia University and a BA from the University of Washington. Her academic and professional endeavors have taken her throughout Africa, Europe, Asia, and the Pacific.
Aaron Addison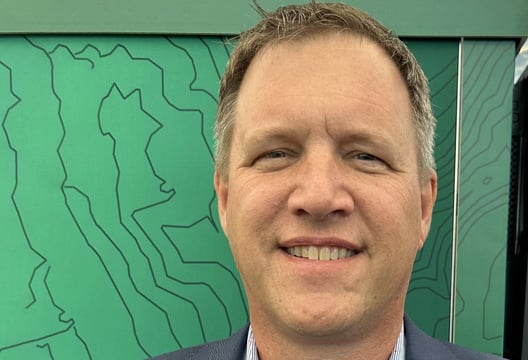 Aaron Addison serves as the Deputy Director for the World Geospatial Industry Council (WGIC) Secretariat where his focus is geospatial industry outreach working with companies and organizations around the globe on challenges related to the policy, implementation and communication of geospatial data. His 30 years of international experience includes extensive work in the public and private sectors as well as NGOs and higher education institutions. Addison currently provides program management leadership for WGIC activities in education, workforce development, digital twins and recently initiated GeoAction Africa project examining the contributions that geospatial tools and services may provide to countries in Africa. In addition to his operational and project management roles, he also staff's the WGIC Industry\Academia committee working to bring education and research together with geospatial industry.
Prior to joining WGIC, Aaron served as the Director of Data Services for Washington University in St. Louis. In 2006 he joined WU to build a university-wide geospatial program for teaching, research and administration. His teams delivered analytic and technical services to faculty, students and staff as well as leading the creation of a GIS Certificate program and curriculum. A primary passion for Aaron was his teaching appointments in the WU schools of Arts & Sciences, Sam Fox School of Design, Brown School of Social Work and University College where he regularly worked with both undergraduate and graduate students. Aaron also served as an adjunct instructor for St. Louis University.