SCHOOL OF Education
Doug DeVore, Ed.D.
Program Chair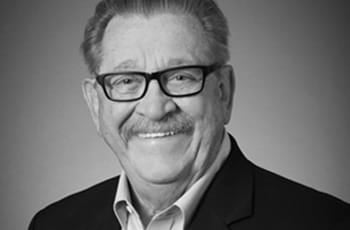 Biography
Dr. Doug DeVore is a professor for the Doctor of Education in Organizational Leadership program. He joined the UMass Global education team as a full-time faculty in 2014. He was a K-12 educator for more than 36 years and served as superintendent of the Encinitas Union School District in San Diego County. The North Coastal Chapter of the Association of California School Administrators twice named Dr. DeVore K-12 Superintendent of the Year. Prior to joining the UMass Global Education team, he served nine years as a tenured professor in the Doctoral Department of Organizational Leadership at the University of La Verne in California. Dr. DeVore has provided a variety of consulting services for various organizations including developing systems thinking strategic plans, facilitating workshops for a variety of teams/boards, and serving as a keynote speaker.

Dr. DeVore is co-author of Leading for Excellence: A Twelve Step Program to Student Achievement and has published a number of scholarly articles in the educational field. His research is primarily focused on K-12 organizations with an emphasis on systems theory, leading change and systems focused strategic planning. He has chaired a number of dissertations in the area of K12, higher education and for profit business and serves as the Institutional Review Board Chair (IRB chair) for University of Massachusetts Global.
---
Specialty
Organizational Leadership Theory
Educational Administration
EDD Doctoral Program
EDD Curriculum Team
---
Education
1994
Ed.D., Organizational Leadership
University of La Verne
Dissertation: "Managing the Force of Positive Stress to Craft Change"
1966
Bachelor of Science in Biology
---
Scholarly Activities
2014
Harvey, T. Drolet, B.M. & DeVore, D.P.
Leading for excellence. A twelve step program to student achievement.
Lanham, Maryland: Rowman & Littlefield Education.