SCHOOL OF Arts and Sciences
Ellen Derwin, Ph.D.
Interim Associate Vice Chancellor of Institutional Assessment and Planning, Associate Dean of Curriculum and Assurance of Learning
PRIMARY SPECIALTY
Communications and Media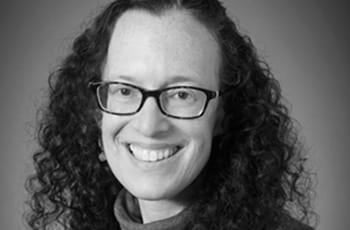 Biography
Dr. Ellen Baker Derwin is the Associate Dean for Curriculum and Assurance of Learning and associate professor of communications in the School of Arts and Sciences. She is also the Interim Associate Vice Chancellor of Institutional Assessment and Planning. Dr. Derwin collaborates with faculty and deans on curriculum and assessment processes. She serves as a WSCUC peer reviewer, and she is also on the WSCUC substantive change committee as well as a graduate of the WSCUC leadership academy. Dr. Derwin has taught and developed courses in psychology, communications, and student success skills. She began her career in the Chapman University System as director of K-12 professional development for Chapman University College and adjunct faculty.
After serving in nonprofit leadership positions, Dr. Derwin began her career in higher education at DeVry University where she served as the national director of outreach services and business and educational partnerships as well as in the areas of admissions and student services. She initially became involved in online education as the first director of marketing for CalStateTEACH at the CSU chancellor's office. Through her work in the publishing industry and as an independent consultant, Dr. Derwin mentored administrators and faculty to implement best practices for teaching and assessment in all modalities. She holds a Ph.D. in psychology (with a media emphasis) from Fielding Graduate University. Dr. Derwin also holds a master's degree in social ecology from the University of California, Irvine, and a bachelor's degree in psychology from Denison University.
---
Specialty
Communications and Media
Psychology
---
Education
2008
Ph.D. in Psychology
Fielding Graduate University
Dissertation: "Critical Thinking in Online Learning"
1988
M.A. in Social Ecology
University of California, Irvine
Thesis: "Alcoholic Beverage Advertising in Magazines: Targeting Audiences"
1985
B.S. Psychology, Summa cum laude
Denison University
Minor: Communications
---
Scholarly Activities
2012
Derwin, E.B. & de Merode, J.
Content Analysis of the Journal "Media Psychology" in Dill,K. (Ed.).
Oxford Handbook of Media Psychology. New York: Oxford University Press
2012
Korr, J., Derwin, E.B., Greene, K., Sokoloff, W.
Transitioning in Adult-Serving University to a Blended Learning Model.
The Journal of Continuing Higher Education, 60 (1), 2-11.
2009
Derwin, E.B.
Critical Thinking in Online vs. Face-to-face Higher Education
Media Psychology Review. 2(1).
2016
Putting Global Learning on the Map: A Cross Disciplinary Approach to Collaboration and Assessment
AAC&U Global Learning in College Conference
2016
Competency-Based Education: A Blueprint for Success
WASC Senior College and University Commission's Academic Resource Conference
---
Professional Experiences
2009-PRESENT
Associate Dean / Associate Vice Chancellor
University of Massachusetts Global, School of Arts & Sciences
Lead faculty for Communications and Media and oversee curriculum and assessment processes and planning.
2005-2008
Faculty Trainer / Curriculum Developer
Houghton Mifflin/Cengage Learning (Remote)
National trainer and curriculum developer for two-year and four-year colleges; provided training and consultation for online, face to face, and hybrid instructional design in all subject areas for college-level instruction for first-year experience programs.
2002-2005
Director of K-12 Professional Development
University of Massachusetts Global, Extended Education
Managed professional development programs, which included partnerships with organizations, hiring of instructors, overseeing budget and assuring curriculum quality.
2000-2002
Director of Marketing
CalState Teach, Long Beach, CA
Oversee marketing strategies for CSU's online teacher credential program.