SCHOOL OF Arts and Sciences
Leigh Ann Wilson, Ph.D.
Associate Professor of History and Communications
PRIMARY SPECIALTY
History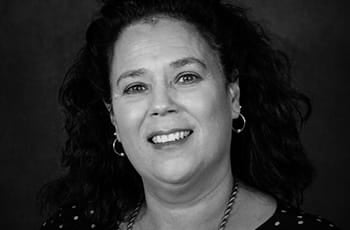 Biography
Leigh Ann Wilson is an Assistant Professor of History and the Curriculum Coordinator for the School of Arts & Sciences at University of Massachusetts Global. Leigh Ann divides her duties between creating, teaching, and revising various history courses and overseeing the creation, coordination, and implementation of all courses in the School of Arts & Sciences.
She has been at University of Massachusetts Global since 2012, after the completion of her Ph.D. She was chosen by her SAS peers as Faculty of the Year for 2015. She was one of the founding members of the University of Massachusetts Global Virtual Branch of the American Association of University Women which was chartered in 2016.
Leigh Ann holds a Master's degree in Journalism & Mass Communication from Kansas State University and a Ph.D. in US History from the University of Memphis. She recently co-authored two presentations at an international conference in London, England in May 2017. One presentation focused on Competency Based Education and the other on how to effectively gather assessment data via signature assignments and rubrics.
---
Specialty
History
Liberal Studies
Communications and Media
---
Education
2011
Ph.D., United States History
University of Memphis, Memphis, TN
Dissertation:"Fighting Two Devils: Eleuterio Escobar and the School Improvement League's Battle for Mexican and Mexican-American Students" Equality in the San Antonio, Texas Public Schools from 1934 to 1958.
1995
Master of Science, Journalism & Mass Communications
Thesis: "Media Coverage of Juvenile Crime in Kansas"
1993
B.A., Print Journalism
University of North Alabama, Florence, AL
Areas of Concentration: Print Journalism, Business Administration
---
Scholarly Activities
2017
Wilson, L. & Borrego, M.
Using Signature Assignments and Rubrics in Assessing Institutional Learning Outcomes and Student Learning
19th International Conference on Higher Education (ICHE)
2017-2018
Immigration and Ethnic History Society's Pozetta Dissertation Award Committee
2017-2018
H-Net Teaching Committee
---
Professional Experiences
2012-PRESENT
Associate Professor of History and Communications
University of Massachusetts Global, Irvine, CA
Taught various HISU and LBSU courses; mentored adjunct faculty.
2003-2011
Graduate Teaching Assistant; Adjunct Faculty
University of Memphis, Memphis, TN
Taught a variety of undergraduate History courses both online and face-to-face while working on Ph.D. degree in Department of History.