SCHOOL OF Education
Nicole Nicholson, Ed.D.
Assistant Professor
PRIMARY SPECIALTY
School Psychology
Biography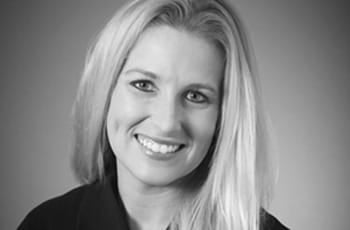 Nicole Nicholson, EdD completed her Doctor of Education degree with an emphasis in Educational Psychology at the University of Southern California, Los Angeles in 2012. However, for the past 12 years, she has devoted her academic and professional career to serving students with special needs. Most of her research has been in the area of Attention-Deficit/Hyperactivity Disorder and how the condition of ADHD impacts the executive and academic functioning of those possessing the disorder. At USC, Nicholson's dissertation was entitled, The Executive and Academic Functioning of Stimulant-Medicated and Non-Stimulant Medicated Adult College Students with ADHD. Here she used neuropsychological and academic measures to assess students taking stimulant medication for ADHD as well as those who were medication naive.

Dr. Nicholson is also an Associate Educational Therapist with the Association of Educational Therapists. She possesses an Educational Specialist Clear Credential in Mild/Moderate Disabilities with the California Commission on Teacher Credentialing with authorizations in Autism and E. L.. Having been an Education Specialist for 8 years, Dr. Nicholson has worked extensively with students possessing Learning Disabilities, Autism, ADHD, Emotional and Behavioral Disorders, as well as students with Other Health Impairments. Nicholson continues to present her research both domestically and internationally. She has completed visiting fellowships in fMRI at the Martinos Center for Biomedical Imaging in Boston, MA and New Mexico State University at the MIND Institute.
---
Specialty
School Psychology
Special Education
Education Theory
---
Education
EdD in Education with an emphasis in Educational Psychology
University of Southern California, Los Angeles, CA
"The Executive and Academic Functioning of Stimulant Medicated and Non-Stimulant Medicated Adult College Students with ADHD: A Neuropsychological Perspective"
2012
M.A. in Curriculum and Instruction with an emphasis in Science and Math Curricula
California Polytechnic State University, San Luis Obispo, CA
"Inquiry Based Learning and Performance of Students with ADHD in High School Biology Classes"
2008
B.S. in Animal Science
California Polytechnic State University, San Luis Obispo, CA
Biotechnology and Science Education
2002
---
Scholarly Activities
| | |
| --- | --- |
| Association of Educational Therapists-Associate Educational Therapist | 2014 - Present​ |
| Visiting Fellowships in fMRI at the New Mexico University and the Martinos Center of Biomedical Imaging, Boston MA | 2011 |
| Poster Presentations at the World Congress for ADHD in Milan, Italy; Best Paper in Session at the Clute International Conference in Education, Las Vegas, Nevada | 2013 |