Patric Schine DNP, APRN, FNP-BC
SCHOOL OF Nursing and Health Professions
Patric Schine, DNP, APRN, FNP-BC
Interim Dean, Director, Family Nurse Practitioner Program, Associate Professor and Associate Dean in the MSNaHP's DNP program
Biography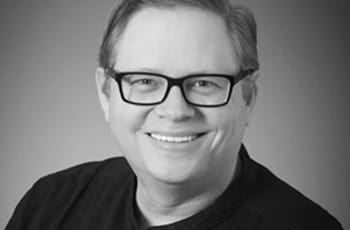 Dr. Patric Schine is a Board-Certified Family Nurse Practitioner, who specializes in LGBT health care, and health care for transgender people. He completed his Doctor of Nursing Practice from Arizona State University, focusing on the education, teaching and treatment of sexually transmitted infections. He earned his MSN/FNP in Nursing from the University of Phoenix and his B.A. in English from Arizona State University. He initially received his ADN in Nursing from Glendale Community College in 1993. In addition to the University of Massachusetts Global, Professor Schine has taught at Phoenix Community College, Gateway Community College and has been a preferred clinical site Preceptor for NP students from all over the country.


Dr. Schine is an Associate Professor and in May of 2021 was appointed Associate Dean of the DNP programs in the Marybelle and S. Paul Musco School of Nursing and Health Professions. Dr. Schine began his career with the University of Massachusetts Global in 2011 as an adjunct faculty, and at the end of 2014 became Director of the PM-DNP Program. In 2016, he moved positions to become the Director of the FNP program. Dr. Schine has served on several university committees, including FPC, IRB, and Curriculum, and since 2020, has been volunteering with the Office of Equity and Inclusion. He has designed and developed several inaugural courses, in collaboration with his Dean and with faculty from other University of Massachusetts Global schools and departments. His academic interests focus on integrating equity, inclusion, and social determinants of health into core competencies into academic and clinical coursework.
---
Specialty
Advanced Practice Nursing
Research
Family Practice
---
Education
2010
Doctor of Nursing Practice
Dissertation: "Using Video as a Teaching Tool about Sexually Transmitted Infections to Increase Knowledge"
2002
M.S. in Nursing/Family Nurse Practitioner
---
Scholarly Activities
2011
Principal Investigator, "Examining self and partners for syphilis among men who have sex with men" CDC
2013
PI: CLIA waiver clinical studies for the DPP HIV 1/2 Assay, Southwest Center for HIV/AIDS, Phoenix, Arizona
2015
Trans* 101 for Providers: A Lecture on Medical Transgender Care, One Medical Group
---
Professional Experiences
2014
Family Nurse Practitioner
One Medical Group
Practices medicine using sound medical judgment and adheres to all ethical considerations of the practice; uses clinical and communication skills with innovative technology to deliver high quality, evidence-based primary care.
2012
Adjunct Faculty to Assistant Professor
University of Massachusetts Global
Teaching, mentoring and research assistance for UMass Global Nursing students.
2008
Owner / Medical Director
Fit Healthcare/Prime Medical Clinic
Owner of a busy practice that saw more than 10,000 patient encounters yearly.