Sheila Lakshmi Steinberg Ph.D.
SCHOOL OF Arts and Sciences
Sheila Lakshmi Steinberg, Ph.D.
Professor of GIS, Social and Environmental Sciences, President of Faculty Assembly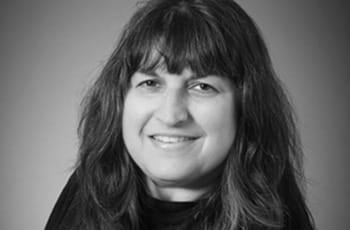 Biography
Dr. Sheila Lakshmi Steinberg is Faculty Assembly President and Full Professor of GIS, Social and Environmental Sciences at University of Massachusetts Global, Irvine, CA. Steinberg is an accomplished author who has published a variety of books and edited volumes. Her most recent books is co-edited volume with Dr. Steven Steinberg entitled Resilient Communities Across Geographies Esri Press forthcoming in January 2021. In 2016 she co-edited Extreme Weather, Health and Communities: Interdisciplinary Engagement Strategies for Springer Press and co-authored GIS Research Methods for Esri Press (2015). In 2014 she authored two entries ("Community Activism" and "Small Business Ownership") and for the Undocumented Immigrants in the United States Today: An Encyclopedia of their Experiences (Ed.) Anna Ochoa O'Leary, ABC-CLIO/Greenwood Press. Professor Steinberg is also a co-author of a book for Sage Publications entitled, GIS for the Social Sciences: Investigating Space and Place (2006).
Steinberg is a keynote speaker at professional conferences and meetings. She served as a panelist at the Esri UC Science Symposium and invited GIS Day guest speaker for Kansas State University (2017). In 2016 she was invited as the keynote speaker at the European Sociological Association (ESA) Qualitative Methods Research Network Conference in Krakow, Poland spoke on GIS for community engagement & empowerment. In 2020, she spoke at the International Peace Conference in Riverside, CA as a Returned Peace Corps Volunteer. Sheila has an appointment as member of the American Meteorological Board of Environment and Health. And is very active in the Rotary International, having served as President 2019-20 for Irvine Club and is currently a District Governor for District 5320 in Orange County, CA. She also served as District Vocational Service Chair for 2018-19. Her research focuses on the connection between people, places and environments considering local knowledge, networks and the power of community engagement.
---
---
Education
1996
Ph.D. in Rural Sociology
Pennsylvania State University
Dissertation: "Land Use Change and Community Involvement: A Lancaster County Case Study"
1990
M.S. in Wildland Resource Science
University of California, Berkeley
Thesis:"Participation and the Evolution of North Coast Environmental Protest: A Rural North Coast Community Case Study"
1988
B.A. Environmental Studies
B.A. Communication Studies
University of California, Santa Barbara
Areas of study: Environment, Communication
Graduated with Distinction in Environmental Studies and High Honors
---
Scholarly Activities
2016
Steinberg, S.L. and S.J. Steinberg.
Extreme Weather Health and Communities: Interdisciplinary Engagement Strategies.
New York, NY: Springer Press
2015
Steinberg, S.L. and S.J. Steinberg.
GIS Research Methods: Incorporating Spatial Perspectives
Redlands, CA: Esri Press
2016
Shukla, M., S.L. Steinberg and J. Lege.
STEM Education Transformation: Using Contextual Design Theory to Assist with Institutional Change
Annual STEM Conference, Association of American Colleges and Universities, Boston, MA.
---
Professional Experiences
2013
Visiting Professor, Dept. of Sociology
Chapman University, Orange, CA
Taught classes on research methods, environmental sociology and served as Faculty Advisor for Chapman University Rotoract Club.
2011
Full Professor
Humboldt State University, Arcata, CA
Taught classes in the Sociology department. Led the graduate program in Public Sociology and was Director of California Center for Rural Policy.
2005
Visiting Professor, Dept. of Sociology
Simon Fraser University
Taught class on Canada and Latin America and conducted research.