Get the Benefit of a Certificate or Degree.
Learn how this partnership with University of Massachusetts Global provides access to benefits and scholarships for working adults just like you!
We get you! 9 out of 10 UMass Global students work while completing a program.
UMass Global has one of the highest graduation rates of any university of its kind.*
University of Massachusetts Global and NECA™
NECA partners with University of Massachusetts Global to offer programs and scholarships through the NECA Education Advancement Resource Network (EARN). This curated selection of programs is designed for professionals to sharpen their skills or explore new ones in a convenient online format. In addition, members can receive the premier partner scholarship for all eligible degrees.
Professional certificates to advance your career
Certificate in Organizational Leadership for Electrical Contractors
Certificate in Business Communications
Certificate in Project Management
Certificate in Human Resource Fundamentals
Certificate Digital Marketing
REGISTER HERE
Interested in moving forward in your career? Check out these course-based programs:
Sorry, we can't find anything
SEARCH SUGGESTION
Check your filters selection
Try using less filters
UMass Global is a proud partner with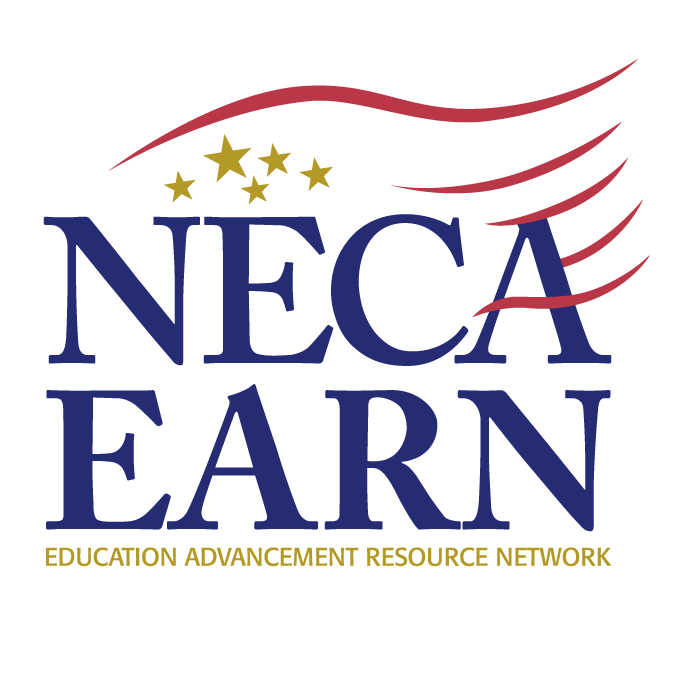 We will help you navigate ways to save money (and time)!
We know that as a working adult, managing your budget is important. At UMass Global, our financial aid team can help you access funding options to reduce your cost while increasing your earning potential!
Below are scholarships that members and their spouses and dependents as well as employees and their spouses and dependents are eligible to receive:
Undergraduate:
Undergraduate programs, including UMass Global MyPath self-paced online degrees: 10% scholarship
RN to BSN: 10% scholarship
Master's:
Master's degree programs, including UMass Global MyPath self-paced online degrees: 10% scholarship
Select credential programs, including the MA in Teaching: 15% scholarship
MA in MFT: 15% scholarship
MA in Educational Leadership and Administration: 20% scholarship
Doctorate:
Doctor of Nursing Practice (DNP): 10% scholarship
UMass Global's prestigious Ed.D. in Organizational Leadership: 10% scholarship
Continuing Education:
Access to monthly Extended Education webinars featured on UMass Global's Event Website at no cost
*Scholarships apply to students who begin their UMass Global program during the 2021-22 academic year, which is Fall 1, 2021 through Summer 2, 2022. Total scholarship amount may vary by student depending on academic history and program of choice. UMass Global tuition rates are subject to change. The scholarship cannot be combined with any other allowance or special pricing, including military tuition rates.
How will a degree help me?
Check out some fast facts on why going back to school is a good option.
working adults say it will be essential for them to get training and develop new skills throughout their work life in order to keep up with changes in the workplace*
lower likelihood of being unemployed for those with a bachelor's degree vs. those without**
of adults with a bachelor's degree or higher say they will need to keep advancing their skills throughout their career***
We have carefully selected institutions that have a proven track record of delivering quality online education. We're very proud to offer a program that will allow the many dedicated electrical contracting employees across the country build their own career path on their own timeline.
David Long | NECA, CEO
Start your student journey with these simple steps.
We can't wait to have you join our community of University of Massachusetts Global students! However, before that exciting first day of class, there's a few important steps to our enrollment process. But don't worry; we have a dedicated team of people who help working adults begin their degree completion journeys, and they look forward to helping you, too.
How do I get started?
Applying to any university is a process – one that we try to make as painless as possible. Follow the steps below to ensure a strong start to school:
Speak with an Enrollment Coach: Discuss requirements, course schedules, and start dates. Call us at 800.746.0082 or fill out a request for information form.
Complete Application: An Enrollment Coach will assist with the process of completing an Online Application
Receive Acceptance Letter: Congrats! Now that you are accepted into UMass Global, it's time to submit documents such as the employment verification forms, and a Scholarship Application Form. Your Enrollment Coach is here to help you every step of the way.
Meet with a OneStop Specialist: Talk about the many sources of funding available with the goal of reducing your out of pocket costs. Now is the time to fill out your FAFSA.
Enroll in classes: Now the fun part. You will be assigned an Academic Advisor and together you will develop a personalized education plan that fits your career goals. Once you have your ed plan you can enroll in classes.
Become a Student: Get ready to start class and become a student.
Sources:
*https://www.policefoundation.org/study-examines-higher-education-in-policing/
*https://www.policeone.com/education/articles/why-college-educated-police-officers-make-more-money-vNlkNJ6MzOgfBFcY/
**https://www.bls.gov/careeroutlook/2018/article/disaster-relief-careers.htm
***https://www.brighthorizons.com/-/media/BH-New/B2B-Assets/WLI_report.ashx?la=en