Higher Education in Irvine
Established as an educational resource for the local El Toro Air Force Base in 1958, UMass Global's Irvine campus (formerly Brandman University) made education more accessible to military personnel and veterans. Today as a campus focused on working students, UMass Global understands the importance of a college degree to the residents and employers of Irvine and strives to make education more accessible to a wider range of students. Our classes are offered in a blended format which combines the convenience of online classes with the practical application experience that one gets by attending an on-campus course. Most of our classes hold an on-campus session once a week while all other coursework is done online. Students have the benefit of in-person interactions with professors and classmates without interfering with work schedules.
Questions? Call (800) 746-0082 and speak to an enrollment coach who will guide and support you through program selection, the admissions process, and preparing for a successful start to classes.
Office Hours
MON - THU | 9 AM - 6 PM
FRI | 9 AM - 5 PM
PROSPECTIVE STUDENTS
Phone: 800.746.0082
CURRENT STUDENTS
Phone: 949.753.4774
Fax: 949.753.7875
Welcome to the Irvine Campus
As the campus director, my goal is to support our students in achieving their educational goals through UMass Global's exceptional values and structured educational initiatives. My goal is to continually work to improve our student experience on campus. I always enjoy speaking with our students. Please don't hesitate to reach out should you need anything.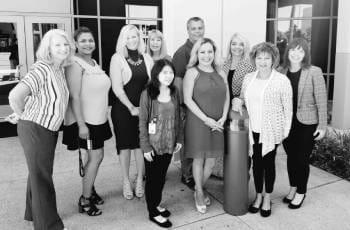 Meet with your academic advisor to develop an education plan for the year. Once you have your plan in place, work with a One Stop specialist who will assist you with the financial aid process.
MEET OUR TEAM
Irvine Campus Degrees & Programs