Doctoral Degrees
University of Massachusetts Global offers two professional doctorate programs – the Ed.D.and DNP – designed to support your career in health care, education or other kinds of leadership. All doctorate programs offer online instruction along with cohorts and in-person immersions.
A Major Achievement
Doctorate courses prepare you with advanced knowledge and skills in your area of study. Because of the time and effort involved, your fellow students will be driven and enjoy learning. With your new doctorate degree, you can make a real impact in your industry – it gives you an authoritative voice and adds weight to your message. Along with the prestige of having accomplished this goal, the effort often is rewarded with a higher salary and promotions. A recent survey of UMass Global Ed.D. students showed that 50 percent received promotions or new positions while in the program.
Network with your cohort and expand your professional network by collaborating with school district superintendents, principals, and C-suite leaders of successful businesses.
University of Massachusetts Global is a recipient of a LEAD2017 Award for the Doctor of Education (Ed.D.), Organizational Leadership. The awards recognize the top practices in leadership development globally. The program emphasizes creating transformational leaders in all fields, not just education.
The Ed.D. program includes individual online study with monthly in-person meetings at a campus near you. A virtual cohort may be available, depending on enrollment.
Nursing-related programs are delivered using a blend of 3- to 5-day immersion sessions at the Irvine campus; internships/clinical practice in hospitals, clinics and health centers; and online lectures, demonstrations and exercises.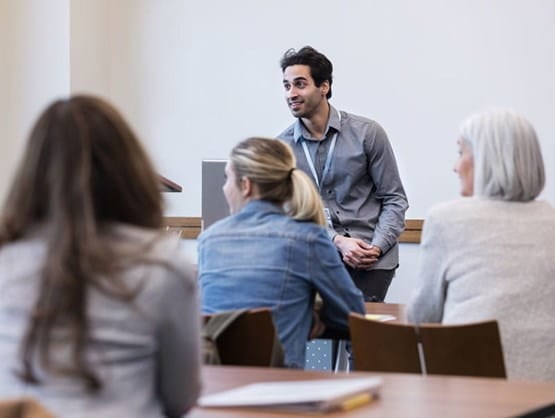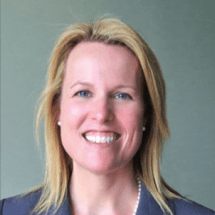 Brandman* has been a key contributor to fulfilling our strategic goal of developing and educating better leaders in the Court. As a result of the training and services provided by the University and as evidenced by in depth evaluation reports, personnel are decidedly more productive, engaged and knowledgeable in performing their duties.
Karen M. | Orange County Superior Court, Former Chief Human Resources Officer
*Brandman University is now UMass Global
A culture where learning is encouraged and supported will echo into other aspects of your business.
Chris B. | Habitat for Humanity of Orange County, Certified Fund Raising Executive
We hope employees will say, "When I was at County of Orange, they made it easier for me to get my degree." And that word of mouth and positive branding is valuable. Whether an employee is here for 1 year or 10 years, we still get value immediately.
Jamie C. | County of Orange, Sr. Manager, Organizational Development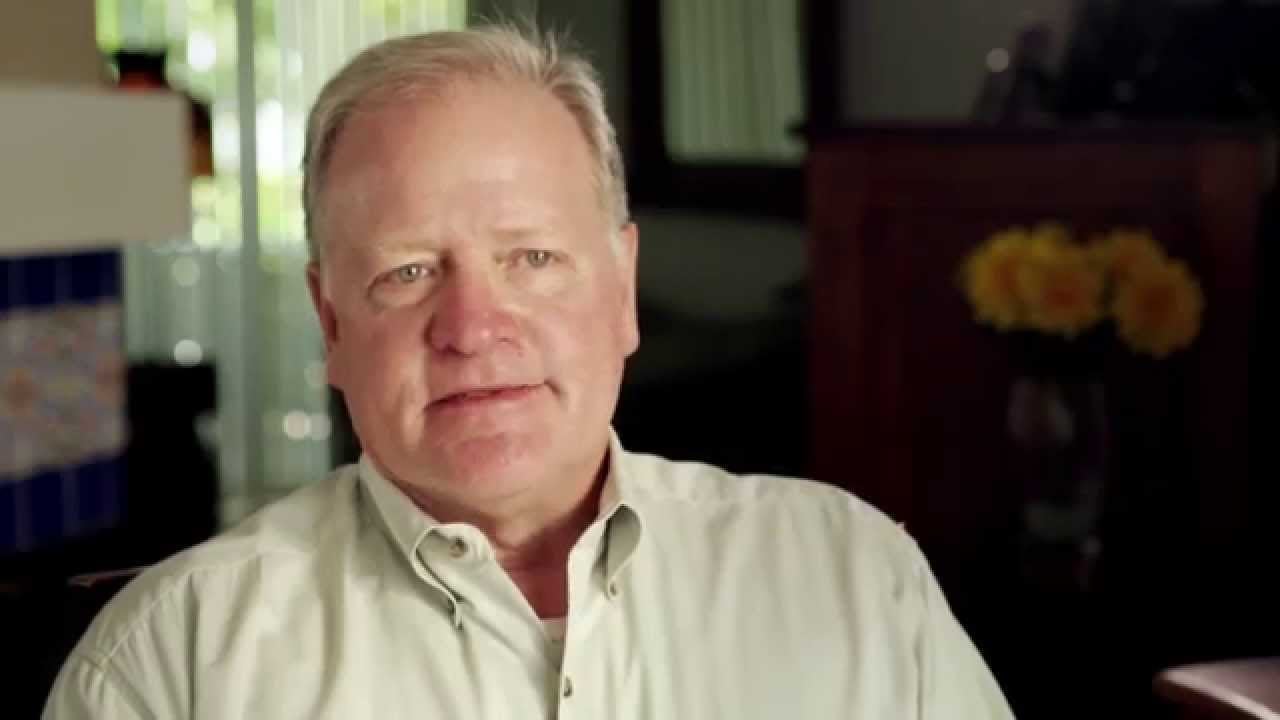 The fact that Brandman University* was a not-for-profit school, really sealed the deal for me. I wanted to be able to attend a college, where I knew that my money, my tuition, was being used for the school and not being paid to the shareholders.
Gordon W. | BA, Organizational Leadership
*Brandman University is now UMass Global
In a struggle to attract and retain good people, our clients are always looking for employee engagement and company culture. Yet very few companies understand what that means. It's more than an employee t-shirt or potluck and the Brandman* program really falls in line with improving your culture.
Scott M. | iSolved HCM, Vice President of Sales, HCM Technology
*Brandman University is now UMass Global
Brandman* really wants to work with you where you're at. It's great for working adults and they make it easy...it's definitely been a great opportunity for the organization as a whole.
Ashley B. | Working Wardrobes,, Sr. Manager of New Business Contracts, MPA
*Brandman University is now UMass Global
The Ed.D. program provided me with essential tools for leading during times of systemic change at a time when the California community college system is undergoing rapid transformation. The program was highly practical: I was able to immediately apply what I was learning in a given class to projects and initiatives I was working on at my college, and I continue to draw on these skills daily.
Catherine W. | Grossmont College, Senior Dean, Education, Ed.D.
What separates these classes from those at other universities is they're not just point and click. We were mindful of not pigeonholing our students so they could apply what they're learning to a variety of sectors.
Lindsay Yossef | UMass Global Instructional Designer
My academic advisor was a great support system. He was my advisor throughout my master's program and he took the time to learn about me personally so we could make the best schedule to accommodate my life.
Steve L. | MAE, Teaching