Doctoral Degrees
University of Massachusetts Global offers two professional doctorate programs – the Ed.D.and DNP – designed to support your career in health care, education or other kinds of leadership. All doctorate programs offer online instruction along with cohorts and in-person immersions.
A Major Achievement
Doctorate courses prepare you with advanced knowledge and skills in your area of study. Because of the time and effort involved, your fellow students will be driven and enjoy learning. With your new doctorate degree, you can make a real impact in your industry – it gives you an authoritative voice and adds weight to your message. Along with the prestige of having accomplished this goal, the effort often is rewarded with a higher salary and promotions. A recent survey of UMass Global Ed.D. students showed that 50 percent received promotions or new positions while in the program.
Network with your cohort and expand your professional network by collaborating with school district superintendents, principals, and C-suite leaders of successful businesses.
University of Massachusetts Global is a recipient of a LEAD2017 Award for the Doctor of Education (Ed.D.), Organizational Leadership. The awards recognize the top practices in leadership development globally. The program emphasizes creating transformational leaders in all fields, not just education.
The Ed.D. program includes individual online study with monthly in-person meetings at a campus near you. A virtual cohort may be available, depending on enrollment.
Nursing-related programs are delivered using a blend of 3- to 5-day immersion sessions at the Irvine campus; internships/clinical practice in hospitals, clinics and health centers; and online lectures, demonstrations and exercises.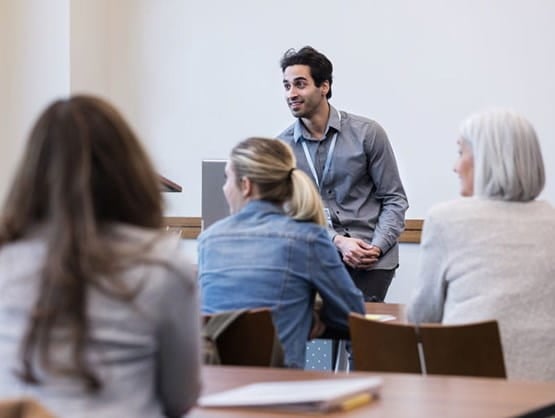 Sorry, we can't find anything
SEARCH SUGGESTION
Check your filters selection
Try using less filters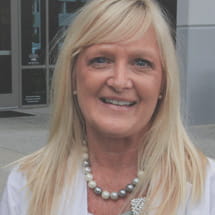 ...it was always my goal to become a Nurse Practitioner. I wanted to mentor other nurses who were new to the profession and share my experiences with them.
Sharon H., Nurse Practitioner | Doctorate of Nursing