Dr. David Andrews
Interim Chancellor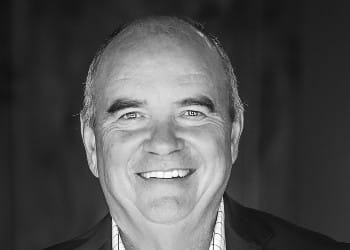 Biography
David W. Andrews, Ph.D.is a lifelong educator committed to equity and access through personalized student centric approaches. His is currently President of the non-profit National Laboratory for Education Transformation (NLET). Prior to joining NLET he served as President of National University, California's second-largest, private non-profit university. During his five-year term as President, National University substantially improved retention and graduation rates, graduated its largest single class of over 6000 students, launched its first doctoral programs, nearly doubled its endowment/reserves to over $1B, and was reaccredited by WASC for the longest possible term of 10 years.
Prior to coming to National University, Dr. Andrews was Dean of the School of Education at Johns Hopkins University. During his tenure the School of Education established a reputation for quality that earned it U.S. News and World Report's #1 ranking of Graduate Schools of Education two years in a row. While at Johns Hopkins he lead the design, build, and start of the first new public school (PK-8th Grade) in East Baltimore in over 25 years. Prior to his work at Johns Hopkins, Dr. Andrews led a merger that resulted in the creation of the College of Education and Human Ecology at The Ohio State University and was the new college's founding dean. His scholarly work has focused on intervening in the life course of high risk and difficult to serve students. Dr. Andrews holds a bachelor's in Psychology from Auburn University, a master's degree from Kansas State University and a Ph.D. from Florida State University.
---
Specialty
Higher Education
Research methods
Underserved Children and Youth
Educator Preparation and Support
---
Education
1983
Ph.D. Child Development
M.S. Child Development
Kansas State University
1983
Ph.D. Child Development
Florida State University
B.A. Psychology
Auburn University
1975
A.A. Liberal Arts
Pensacola Junior College
---
Professional Experiences
Feb 2022-PRESENT
President
National Laboratory for Education Transformation (NLET):
Lead the NLET non-profit focused on improving student success and enhancing workforce opportunities. Projects focus on both K-12 and higher education transformations in school districts, state education systems, and universities. Advancing work on precision education including competency-based credentialing, holistic student support, and adaptive instruction with specific focus on education to work.
Jan 2022-Present
Chief Academic Officer
Versidi of Bertelsmann Education Group
Lead the design, implementation, and scaling of the academic components of Versidi, funded by the Bertelsmann Education Group. Versidi was established to launch Teach Us, a branded entity addressing the U.S. national teacher shortage. Teach Us will deliver strategic pathways to becoming a certified, high-quality educator in multiple target states within the United States.
2016 - July 2021
President
National University
Chief executive officer overseeing an annual budget of $240M. Provided leadership for academic and operational functions. Used NU funds and flagship status to strategically expand National University System enrollment from 30,000 to 45,000 students. Graduated the largest single class (6021 students) in NU's fifty-year history in 2021. Awarded first 10-year term of WSCUC accreditation. Secured over $150M in gifts and philanthropic funds. Transformed the institution from masters serving to doctoral serving designation.
2010 - 2016
Johns Hopkins University
Dean and Professor, School of Education
Chief administrative officer responsible for academic and non-academic operations for the School of Education. Participated in university decision making through the Council of Deans, University Development Council, Institutional Risk Management Advisory Board, Trustees' Academic Affairs Committee, and other assignments. Annually enrolled approximately 2,100 graduate students served by 63 full time faculty and 520 research, instructional, and professional staff. Annual budget of $82M. Secured over $50M and philanthropic funds. Ranked #1 USNWR Graduate School of Education (2014 and 2015).
2010 - 2016
Professor, Department of Population, Family , and Reproductive Health, Bloomberg School of Public Health
Johns Hopkins University
Secondary faculty appointment with responsibilities for educational contributions to the Urban Health Institute.
1996 - 2010
Professor, Department of Human Development and Family Science, College of Education and Human Ecology.
The Ohio State University
Participated as graduate faculty member with responsibilities for teaching, research, and service.