SCHOOL OF Arts and Sciences
David Long, J.D.
Professor of Criminal Justice and Legal Studies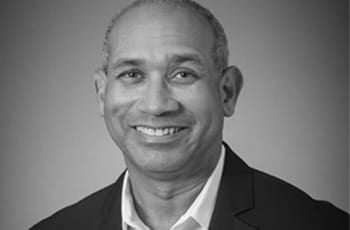 Biography
David M. Long, JD, CAMS, CFE, is an associate professor of criminal justice and legal studies at University of Massachusetts Global. An experienced criminal investigator and attorney, he is principal of NCFPS-Virtual Currency Seminars and NCFPS-Digital Currency AML Consultants (NCFPS), a California-based anti-money laundering and fraud prevention consultancy specializing in addressing the specific anti-money laundering compliance and fraud prevention challenges facing companies operating in virtual currency and emerging technology environments. During Long's nearly decade of government service as a special agent with the federal Office of Labor Racketeering, he investigated cases pertaining to the influence of organized crime in labor unions and pension funds. Many of his cases were complex financial investigations involving money laundering violations, the Racketeer Influenced and Corrupt Organizations (RICO) Act, public corruption, extortion, bribery and witness tampering. Long served with distinction as a Special Agent and received several awards for meritorious service.
---
Specialty
Criminal Justice
Legal Studies
---
Education
1990
Juris Doctor
University of Pennsylvania, Philadelphia, PA
1984
B.A. in History
Howard University, Washington DC
Phi Beta Kappa, Magna cum laude
---
Scholarly Activities
2012-PRESENT
Criminal Justice Reform, La Enforcement Action Partnership
---
Professional Experiences
2006-2007
Site Acquisition & Development Consultant
Urban Pacific Partners
Implemented all phases of site identification, analysis and acquisition resulting in placement of $6,000,000 of property suitable for development into escrow.
2004-2005
Associate Broker
NAI Capital Commercial Real Estate Services
Represented high new-worth individuals and institutional user/investors in the purchase of sale of office properties and placed into escrow real estate valued at over $6,000,000.
1995-2003
Senior Special Agent
Office of Labor, Racketeering
Led complex investigations pertaining to violations of federal criminal law including money laundering, bribery, conspiracy, mail fraud, wire fraud and RICO in labor unions and related pension funds in coordination with the U.S. Department of Justice. Coordinated investigations with the DOL OIG, Office of Audit, FBI, Florida Department of Law Enforcement, and U.S. Postal Inspection Service.