SCHOOL OF Business and Professional Studies
Felix A. Kalinski, Jr., Ed.D.
Tutorial Assistant Professor of Business Administration and Leadership
PRIMARY SPECIALTY
Organizational Leadership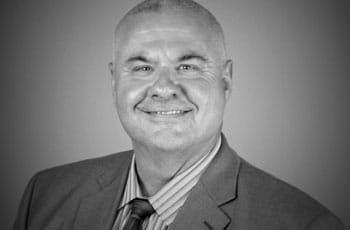 Biography
My business career includes experience in entrepreneurship, general management, advertising, sales and marketing positions. In 2010, my paradigm shifted to a career in higher education and, subsequently, pursued my doctoral studies.
During the early part of my career, my experience included valuable General Management responsibility after successfully founding the Management Consulting firm called, Baeder Kalinski International Group (BKIG) Inc. BKIG was the pioneer of Search Alliance, an executive search methodology used to market large-scale executive search outsourcing engagements. There were no Human Resource outsourcing activities in any industry, anywhere in the world, at that time. Clients included Computer Sciences Corporation, Chase Manhattan Bank, Citibank, Ernst & Young, KPMG, Jacobs Engineering Group, ICF Kaiser International, ITT Industries, Inc. (Fluid Technology and Sheraton Divisions).
My birthplace was Geneva, Switzerland and have had the privilege of living and working in five countries during my career. As a result, have had to develop outstanding communication skills in multi-cultural environments. In the early part of my career, worked at Compton Advertising Agency renamed Saatchi & Saatchi Advertising in 1988. It was a privilege to work on the Procter & Gamble Co. family of products as a Media Buyer.
---
Specialty
Organizational Leadership
Business
Administration
---
Education
University of Massachusetts Global, Irvine, CA
Ed.D. in Organizational Leadership 2015
Dissertation: Transforming Student Retention in Higher Education Online Programs in California Community Colleges: A Delphi Study

Southern New Hampshire University, Manchester, NH
MBA, General Management 1990

Fordham University, Bronx, NY
BS, Business Administration 1984
Area of concentration: Marketing
---
Professional Experiences
University of Massachusetts Global, Irvine, CA
Account Executive 2014-2018
Established partnerships with local and other businesses. Increased Ontario campus enrollment from 125 students to 350 students.

University of Massachusetts Global
Adjunct Professor 2013-2018
Taught Principles of Management, Principles of Marketing, Marketing Management and Marketing Research. Professor, Onsite and Online experience: Achieved 95% student approval ratings.

University of California, Riverside - Extension, Riverside, CA
Marketing Instructor 2016-2018
Taught Consumer Behavior, Marketing Principles and Marketing Research. Marketing Advisory Board member responsible for course curriculum development and design for the Marketing Certificate program.
Achieved 93% student approval ratings. Recruit other Adjuncts.