SCHOOL OF Arts and Sciences
Melissa Meyer, J.D.
Associate Dean of Full Time Faculty Development/Associate Professor of Legal Studies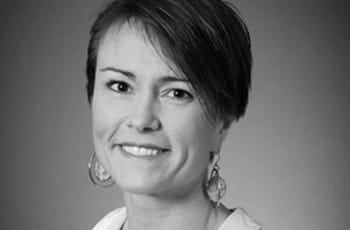 Biography
Melissa Meyer is an assistant professor and serves as lead faculty for the legal studies program in the School of Arts and Sciences at University of Massachusetts Global. She holds a Juris Doctorate from the State University of York, University at Buffalo Law School where she graduated with honors. Melissa has served as an assistant public defender, litigation attorney, and appellate court attorney. She has worked in civil and criminal law, in both a private law firm and in government agencies. She previously represented a range of clients from individuals to Fortune 500 corporations. Her duties included investigating cases, drafting pleadings, arguing motions, and conducting jury trials. She passed both the New York State and California bar exams and is also admitted in federal court. In addition to practicing law, Melissa has taught legal studies and criminal justice at several colleges. She is also a volunteer in her community; past projects include the YWCA Young Parenting Support Services Program where she mentored high school-aged mothers, and the Nexos Voluntarios Business and Development Project located in Urubamba, Peru.
---
Specialty
Legal Studies
Criminal Justice
---
Education
2002
Juris Doctorate, Magna Cum Laude
State University of New York, University at Buffalo
1999
B.A. Political Science, Summa Cum Laude
Old Dominion University, Norfolk, VA
---
Scholarly Activities
2013-2016
Volunteer Attorney, Neighborhood Legal Services, Buffalo, NY
2008-PRESENT
Member, New York State Academy of Trial Lawyers
Bar Admissions, New York State Bar, United States District Court
---
Professional Experiences
2006-2008
Litigation Attorney
Brown & Hutchinson, Rochester, NY
Advised corporate and individual clients regarding litigation strategy, including court appearances on both civil and criminal matters.
2004-2006
Assistant Public Defender
Monroe County Office of the Public Defender, Rochester, NY
Managed all matters relating to criminal defense of several hundred clients, including jury trials.
2001
Appellate Court Attorney
New York Appellate Division, Fourth Department
Researched legal issues and prepared preliminary reports for appellate court on pending civil and criminal appeals.