Certificate in Human Resource Fundamentals
Learn HR solutions that fairly and effectively address challenges in staffing, performance management, and rewards by adapting an employee lifecycle approach.
Program Overview
This course is intended for leaders whose responsibilities include managing the performance and commitment of people primarily at the front-line and mid-management organizational levels. It provides a practical overview of contemporary fair and effective Human Resources practices at several stages of the employee lifecycle, including talent acquisition (sourcing and screening), assessment, development, employee rewards, and remuneration, outlining both recommended practices and traps to avoid.
Register Now
Duration
Approximately 15 hours
Up to 6 months to complete coursework
Estimated Tuition
$450
No additional materials required
Credit
1 PDU
HRCI credits: 15 (General) SHRM Credits: 15
Key Features
Access textbooks and course materials completely online - no materials required.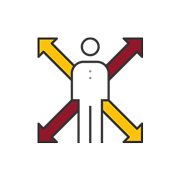 Move at your own pace as your schedule allows – no specific start times or dates.
Need help with an assignment? Submit your questions directly to the instructor for quick replies.
This course features interactive assignments and authentic assessments.
Explore how course content connects to the workplace using real-world case studies.
Upon successful mastery of this course, you will be able to:
Learn and execute a common sourcing process - Boolean Sourcing for Google - to identify potential applicants for a specific position
Calculate and compare the cost of varying recruitment sourcing methods
Discuss multiple techniques to effectively manage current performance, including corrective action approaches
Describe the linkage between performance and career management
Explain contemporary best practices in employee rewards
Discuss current requirements to ensure that employees are appropriately classified and paid
Earn a Certificate of Completion
Who Should Enroll?
Adult learners interested in gaining a basic understanding of human resource management.
Note:
You may be eligible for tuition reimbursement, please check with your employer to see if you qualify.