Ellen MacKenzie Ph.D., M.S.W.
SCHOOL OF Arts and Sciences
Ellen MacKenzie Ph.D., M.S.W.
Assistant Professor of Social Work
PRIMARY SPECIALTY
Social Work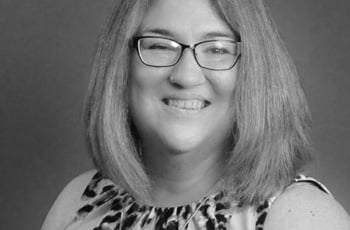 Biography
Ellen MacKenzie, Ph.d. LCSW, graduated from the University of Illinois at Chicago with her MSW in 1993. From 1994 until 2014, she practiced social work in areas of military, homeless, substance abuse, sexual and physical trauma, self-sufficiency, mental health/illness, parenting, and family stress. She developed multiple programs to meet community and client needs. Her background includes leadership, management, and therapist roles at various social service agencies.
Dr. MacKenzie started her higher education commitment in 1995 as a part-time educator and field supervisor with various educational institutions, becoming full time in 2014. Besides instruction, she specialized in developing online, blended, and face-to-face curricula across the spectrum of human services coursework. At Dominican University in 2014, she developed one of the few concentrations in military social work.
Dr. MacKenzie began her Ph.D. process at Walden University in 2011, dedicated to make a difference in social work education. Her dissertation research on "Digitally Immigrant Social Work Faculty: Technology Self-efficacy and Practice Outcomes" provides a model on how social work educators can integrate technology into social work education. She graduated with her Ph.D. in 2017.
Dr. MacKenzie is a national and international speaker and writer on social work topics. She has given more than 60 seminars for educators and social workers fulfilling continuing education requirements on topics including ethics, technology in social work practice, military culture, parenting, effective communication, team building, and self-care. She has written for the New Social Worker magazine and writes the blog "Bridging the Digital Divide in Social Work Practice."
---
---
Education
2017
Ph.D. in Human Services, Concentration Social Work
Dissertation: "Digitally Immigrant Social Work Faculty: Technology Self-Efficacy and Practice Outcomes"
1993
Master of Social Work
University of Illinois, Chicago
1988
Bachelor of Social Work
University of Wisconsin, Lacrosse
---
Scholarly Activities
2017
Taskforce updating Advance Practice Military Social Work EPAS
Council on Social Work Education
2014
Developed Service Member, veteran and Family MSW concentration
2017
Conference Presentation
Social Work Distance Education Conference
San Antonio, TX
2012-PRESENT
Bridging the Digital Divide in Social Work Practice