Golnaz Agahi, DSW, LCSW, MPH
SCHOOL OF Arts and Sciences
Golnaz Agahi, DSW, LCSW, MPH
Associate Professor and Assistant Field Director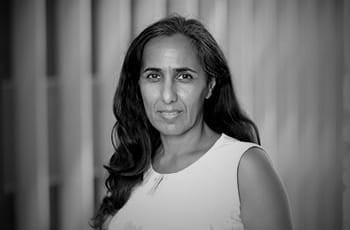 Biography
Dr. Agahi has over 20 years of experience working in health and human services private and public sectors. Her area of expertise is in program management, planning, implementation, and evaluation. Her clinical work, research, conference presentation and publications address the following areas: suicide prevention and treatment, alcohol and drug prevention and treatment, intimate partner violence, high-risk and homeless youth, stress management/mindfulness, leadership development, and outcome measure development and evaluation to improve health indicators.
Dr. Agahi is the president of SocialWise Consulting, which covers an array of services critical to organizational development and sustainability; from use of evidence-based frameworks to plan, implement and evaluate programs to survey development and grant writing. She is also an Associate Professor and Assistant Field Director at University of Massachusetts Global. Her past work experience includes management positions at Kaiser Permanente, Orange County Department of Education, County of Orange Health Care Agency, and Childrens Hospital Los Angeles. Also, she has over a decade of academic teaching experience at University of Southern California and California State University, Fullerton, Schools of Social Work.
Dr. Agahi received her doctorate from University of Southern California, School of Social Work and holds dual master's in Public Health and Social Work from San Diego State University.
---
---
Education
2018
DSW in Social Work
University of Southern California, Los Angeles, CA
Capstone Project: Implementation of Behavioral Health Outcome measures to improve Informed Care amongst patients and providers.
1998
MSW in Social Work, Administrative Concentration
MPH in Public Health, Maternal and Child Health Concentration
San Diego State University, CA
Thesis: Assessing Outcomes of Case Management Among Pregnant and Parenting Addicted Women
1995
B.S. in Biology
University of California, Irvine
---
Scholarly Activities
2018
The Mindful Leader
In Araque J. C. & Weiss E. L. (Eds.), Leadership with Impact. (pp 400-416) (2nd edition)
New York, NY: Oxford Univ Press.
---
Professional Experiences
2010 - PRESENT
CEO
SocialWise Consulting, Irvine CA
Planning, implementation and evaluation of health and social service programs.
Grant writing, proposal review and develop request for proposals(RFP).
2003 - 2019
Assistant Director, Department of Behavioral Health
Kaiser Permanente, Orange County, CA
Plan, implement and evaluate inpatient and outpatient Psychiatric and Addiction Medicine services.
Provide individual and group therapy, crisis intervention, and psycho-education services.
Manage of Behavioral Health residential contracts.
2008 - 2017
Adjunct Assistant Professor, School of Social Work
University of Southern California, Irvine, CA
Teach Foundation and Concentration Year social work courses.