Justine Rangel M.S.W., M.P.A.
SCHOOL OF Arts and Sciences
Justine Rangel, M.S.W., M.P.A.
Assistant Field Director/ Assistant Professor of Social Work
PRIMARY SPECIALTY
Social Work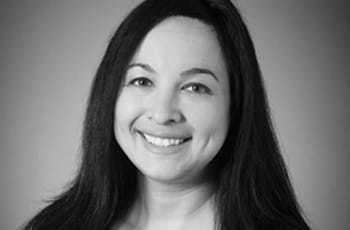 Biography
Justine Rangel has been worked in the public mental health field for the past 14 years; she originally started her career in the field of substance use treatment before taking an administration position with the Office of Cultural Competence and Ethnic Services for the Department of Behavioral Health in San Bernardino County where she served as the interim Cultural Competency Officer for the County, responsible for the Office of Cultural Competence and Ethnic Services, The Public Information Office and the Office of Consumer and Family Affairs. Ms. Rangel was also an adjunct social work professor for University of Massachusetts Global since 2013. Recently she accepted full time employment at UMass Global as an Assistant Field Director of BASW Program and Assistant Professor of Social Work. She is the recipient of a Master's degree in Social Work and Public Administration. In addition she is a Mental Health First Aid Instructor.
---
Specialty
Social Work
Psychiatric Mental Health
---
Education
2013
Master's in Public Administration
California Baptist University
2011
Master's in Social Work
California State University, San Bernardino
---
Scholarly Activities
2017
Mental Health First Aid Instructor
---
Professional Experiences
2001-2017
Interim Cultural Competency Officer
County of San Bernardino, Dept. of Behavioral Health
Plan, assign, review, and evaluate the work of assigned staff. Prepare and sign performance evaluations; hire staff and recommend and implement disciplinary actions. Plan, develop, implement and monitor a culturally and linguistic healthcare and outreach program; develop and implement translation and interpretation services.
2013-2017
Assistant Professor
University of Massachusetts Global, Irvine, CA
Evaluate student papers and signature assignments. Teach undergraduate students in the field of social work, on both Micro and Macro social work practice. Serve as a field placement instructor and Collaborate with field placement supervisors to enhance field placement experience.