Karen Woodcock Ph.D., M.S.W.
SCHOOL OF Arts and Sciences
Karen Woodcock, Ph.D., M.S.W.
Associate Dean of Social Work / Associate Professor of Social Work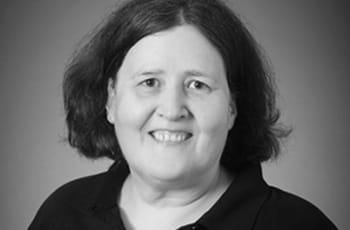 Biography
Dr. Karen Woodcock is an Associate Professor and Director of the BASW Program. She received her Ph.D, MSW, and B. S. degree at the University of Pittsburgh, in Pittsburgh, PA. Ms. Woodcock began her career as a residential counselor in community mental health. Additionally, she worked as an intensive case manager, resource coordinator, and group home supervisor for residential community mental health clients. Her dissertation was conducted at a community agency that provided services and shelter to victims of domestic violence. For this research, she obtained community and University funding and personally interviewed woman at the agency. The mixed-method study of the mental health help seeking behaviors of victims of intimate partner violence supported a relationship between PTSD and difficulties in victim's establishing and maintaining positive mental health treatment experiences.
Dr. Woodcock's academic experience includes teaching at the bachelors and masters level in social work prior to UMass Global and serving as a faculty member and director of the BASW program at University of Massachusetts Global. She was instrumental in the development of the BASW program from its inception and in obtaining professional accreditation for the program from the Council on Social Work Education (CSWE). Dr. Woodcock was awarded Faculty of the Year for 2016-2017 in recognition of her service to the University. At UMass Global, she has taught blended courses at the Santa Clarita, CA campus and online social work courses.
---
Specialty
Social Work
Community and Public Health
---
Education
2007
Ph.D. in Social Work
University of Pittsburgh, Pittsburgh, PA
Dissertation: "Mental Health Help Seeking Behaviors of Intimate Partner Violence Victims"
1998
MSW in Social Work
University of Pittsburgh, Pittsburgh, PA
Community Organization and Social Administration
1983
B.S. Psychology
University of Pittsburgh, Pittsburgh, PA
---
Scholarly Activities
2017
Social Work Disciplinary Community Chair
Social Work Curriculum Team Chair
Social Work Student Association Advisor
---
Professional Experiences
2011-PRESENT
BASW Program Director
University of Massachusetts Global, Irvine, CA
Oversight of BASW program: policies, faculty meetings, student support, adjunct support, adjunct course assignments, campus support, professional accreditation; course development and teaching responsibilities.
2010-2011
Faculty, BSW Program
Slippery Rock University, Slippery Rock, PA
Taught BSW Courses: Introduction to Social Work, Diversity, Groups, HBSE; committee responsibilities.
2005-2010
Adjunct Faculty, Field Liaison
University of Pittsburgh, Graduate School
Taught MSW Courses: Research Program Evaluation, HBSE, Models of Intervention and Mental Health Policy; Assisted students in course registration; Conducted field practicum site visits. Developed field sites.