Nakisha Castillo D.M.F.T.
SCHOOL OF Arts and Sciences
Nakisha Castillo, D.M.F.T.
Associate Professor/Psychology Field Director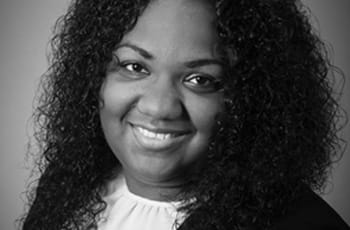 Biography
Dr. Nakisha Castillo, is a Psychology Field Director and Assistant Professor of Psychology in the School of Arts and Science in the psychology program at University of Massachusetts Global. As a faculty member, she is dedicated to helping her students learn the relevant therapeutic techniques needed to serve a clinical population. Prior to working at UMass Global Dr. Castillo worked at the Riverside County Department of Mental Health Desert Adult Full Service Partnership as a clinical therapist I serving the underserved and severely mentally ill population. She has conducted both qualitative and quantitative research. Dr. Castillo brings a wealth of knowledge to the UMass Global community through her various experiences as a clinician, adjunct professor, grant writer, consultant, and clinical service coordinator and trainer.
---
Specialty
Psychology
Psychiatric Mental Health
---
Education
2013
Doctorate of Marriage and Family Therapy
Loma Linda University, CA
Dissertation: "The Utilization of Recovery Oriented Care Training Program and Evaluation for Clinical Supervisors"
2010
M.S. in Marriage and Family Therapy
Loma Linda University, CA
Major Project: "Theoretical Application and Case Presentation Solution Focused Brief Therapy"
2007
B.S. in Social Work
Atlantic Union College
Area of Concentration: Gerontology
---
Scholarly Activities
2015
Oloo, W., Castillo, N., Fox, C., Gittens, H.
The Qualitative Study of Recovery-Oriented Care in Clinical Supervision: A Methodological Overview
Journal of Arts and Humanities, September 2015
2017
Ringenbach, K., & Castillo, N.
Transformation of Mentorship Through Bidirectional Relationship
Western Association of Schools and Colleges, Academic Resource Conference, San Diego, CA
2013
Lyles, L., Castillo, N., Clarke, C., Wray, W., & Fider, C."
To Help Reform and Improve Vulnerability in Education (THRIVE): A Path Analysis Model.
American Association of Marital and Family Theraphy, Third Annual Southern California Student Conference, Loma Linda, CA
---
Professional Experiences
2015-PRESENT
Assistant Professor, Psychology
University of Massachusetts Global, School of Arts & Sciences
Teach undergraduate and graduate students in the Psychology and Marriage and Family Therapy programs.
2013
Adjunct Professor
Loma Linda University, Department of Behavioral Heath Counseling and Science
Teach graduate and doctoral students in the Marriage and Family Therapy program.
2013
Clinical Therapist I
Riverside County, Department of Mental Health
Provided services to the severely mentally ill, individuals with co-occurring disorders, homeless and low-income populations.