School of Arts & Sciences
Invest in a dynamic education that nurtures and stimulates intellectual and professional growth. The School of Arts and Sciences offers cross-disciplinary curricula in social work, criminal justice, psychology, liberal studies, applied studies and more.
Develop Marketable Skills
Taught by experienced scholar-practitioners, many of whom are experts in their fields, our programs combine real-world application with research and theoretical-based practices. Many degree programs offer multiple emphasis options to align your professional goals with your learning experience. The Bachelor of Arts in Applied Studies allows you to design your own curriculum based on your work experience, interests and future goals. Find a degree or certificate that fits your personal and professional goals by exploring the programs below.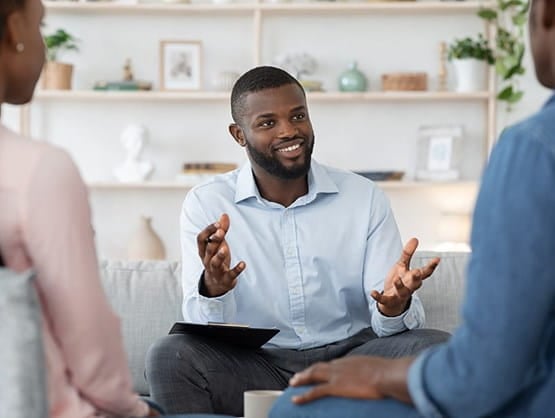 The counseling program prepared me for my surprise career in behavioral health by providing me with a strong background and practical experience in counseling techniques and a strong skill set in research and critical thinking—key in building a leadership career.
Robert P.
M.A. Psychology
Education is a treasure waiting for people to partake. There's nothing more effective than getting a degree in a field you're interested in and passionate about.
Bill K.
Master in Social Work
The distinguished faculty and their dedication to their students as well as the administration have made it possible for us students to overcome the challenges we faced and helped us bring our educational goals to fruition.
Maribel L.
B.A. Legal Studies