SCHOOL OF Business and Professional Studies
Evelina Atanassova Ph.D.
Assistant Professor of Business Administration, Human Resources and Leadership
Biography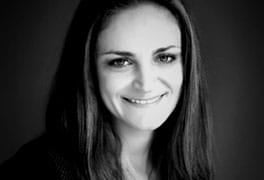 Dr. Evelina Atanassova is an Assistant Professor of Business Administration, Human Resources and Organizational Leadership at UMass Global since March 2014, focusing on the disciplines of Management, Organizational Leadership, and Human Resources. She had extensive teaching experience, including at HEC Paris (Ecole des Hautes Etudes Commerciales) and the Mihaylo College of Business and Economics at California State University, Fullerton. Dr. Atanassova's research interests include organization management and organization behavior theories; she is currently investigating social networking strategies as a response to professional demands and individual goals, as well as social networks configurations. Her research has been presented at major academic conferences, such as The Academy of Management and the International Network for Social Network Research.
Earlier in her career, Dr. Atanassova gained operational leadership experience in Human Resource Management as an HR Manager within a large European telecommunications company. In that capacity, she was responsible for developing and implementing large-scale strategic initiatives spanning diverse HR disciplines, including job evaluation and grading, performance appraisal, organizational restructuring, competency models and leadership development. Dr. Atanassova holds a Ph.D. in Management from HEC Paris in Paris, France, an MA in Organizational Leadership from Chapman University in Irvine, California, and an MA in Human Resource Management from the New Bulgarian University in Sofa, Bulgaria. She describes herself as a committed learner and educator who has a purpose to develop leaders that are attentive to the business, people, and environmental needs organizations and societies face today by bringing together scientific novelties and business trends.
---
Specialty
Business
Human Resources
Organizational Leadership
---
Education
HEC Paris, Jouy-en-Josas, France
Ph.D. in Management 2016
Dissertation: "Should I Bridge or Should I Bond? Social Capital Strategies and Contingencies"
Chapman University, Irvine, CA
M.A. in Organizational Leadership 2010
Thesis: Contemporary Leadership Approaches
Sofia University, Sofia, Bulgaria
B.A. in Sociology 2003
Areas of Concentration: Social Psychology, Group Dynamics
---
Scholarly Activities
Atanassova, E., & Galloway, L. (2022).Spotlighting student success: A stakeholder approach to analyzing and improving student performance through program reviews. The Paris Conference on Education, June 2022.
Atanassova, E. (2020). Measuring agency in social capital development: Constructs development and measurement validation. Sunbelt Virtual, July 15.
Atanassova, E. (2019). Human Capital vs Social Capital: The Talent Management of Tomorrow. Keynote at the HR and Leadership Forum, Sofia, Bulgaria, October31.
Atanassova, E. (2016). The Devil is in the Detail: The four routes to social capital. The Academy of Management Annual Meeting, Anaheim, USA, August 5-9.
Atanassova, E. (2016). The Social Capital Path to Performance.32nd EGOS Colloquium, Naples, Italy, July 7-9.
Atanassova, E. and Lander, M. (2015).Should I bridge or should I bond? A meta-analytical investigation of the contingent value of social capital. 31stEGOS Colloquium, Athens, Greece, July 2-4.
Atanassova, E. (2012). Investigating the impact of social network evolvement on social capital: A research proposal. 4th International Conference and Doctoral Consortium, organized by ISEOR and Organizational Development and Change Division of the Academy of Management, Lyon, France, 5-6June, 2012.
---
Professional Experiences
University of Massachusetts Global, Irvine, CA
Adjunct Professor in Organizational Leadership 2014-2018
Taught various undergraduate and graduate courses for the Organizational Leadership and Human Resources Management programs

HEC Paris, Jouy-en-Josas
Research and Teaching Assistant 2012-2015
Participated in various research projects and teaching assignments.
Vivacom, Sofia, Bulgaria
HR Manager 2005-2010
Managed a corporate department responsible for developing and implementing HR strategies related to organizational structuring, job and task analyses, performance assessment, competency development and leadership development