SCHOOL OF Arts and Sciences
Isa Ribadu, Ph.D.
Professor and Associate Dean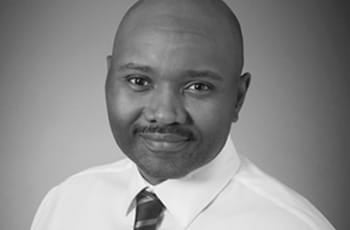 Biography
Dr. Isa Ribadu is a licensed Marriage and Family Therapist in the state of California. As a clinical member of the American Association of Marriage and Family Therapists, Dr. Ribadu serves as an approved AAMFT clinical supervisor. His clinical areas of focus include marital and familial relationships, parent-child / adolescent interactions, trauma, and pervasive/ persistent mental illness. Over the years, Dr. Ribadu has presented at multiple conferences both domestic and international covering topic such as the effects of marital harmony, adolescent self-image, the role of family structure, and the traumatic effects of natural and manmade disasters on communities. His continued areas of research interest include the multi-generational effects of poverty in communities, the role of poverty in marital dyads and familial relationships, relationship stabilizers used to counter the effect of poverty in a marital dyads and familial relationships, the role of poverty in mental illness, courting rituals over the generations, and most recently the manner in which accepted socio-cultural language distorts meaning. In addition, Dr. Ribadu is an associate professor of Psychology at University of Massachusetts Global, where he shares his knowledge and passion with students. His ability to share information with others in an energetic and dynamic manner excites and energizes students to follow their academic and career paths with the goal of self-fulfillment and community enhancement.
---
Specialty
Psychology
Marriage and Family Therapy
---
Education
2004
Ph.D. in Marriage and Family Therapy
Dissertation: "Familial and Psychological Factors Affecting Adolescents' Academic Achievement"
2001
M.S. in Marriage and Family Therapy
1999
B.A. in Psychology
California State University, San Bernardino
---
Scholarly Activities
2016
Oloo, W., Ribadu, I., Ribadu, N.
Adolescent Body Image in the United States and Guyana: A Socio-Cultural Comparison
American International Journal of Social Sciences
2016
Bright Futures Big Careers (keynote address)
Bright Futures Conference, Visalia, CA
2017
Clinical Member and Approved Supervisor
American Association of Marriage and Family Therapy
---
Professional Experiences
2006-2017
Ribadu Wellness Center