Assessment
As a way to constantly improve and analyze the effectiveness of our programs, UMass Global has an extensive plan for regularly evaluating how our programs prepare our graduates for their field of study.
What is Assessment?
Assessment is a systematic, continuous process of gathering and analyzing evidence of student learning to improve educational effectiveness at an institution.
University of Massachusetts Global's commitment to assessment is two-fold: conducting assessment adheres to a requirement from accrediting agencies, but more importantly, assessment is a useful tool in improving student learning. The results are used to inform Faculty, Deans, and Administrators; make evidence-based decisions that will improve the design and delivery of curriculum and institutional planning; as well as improve the educational effectiveness of programs, courses, and teaching methodologies.
Assessment at UMass Global
University of Massachusetts Global is committed to student success by ensuring academic quality through a culture of continuous improvement. To that end, the University has put into practice course embedded assessment which permits meaningful direct evidence of student learning at the course and the program level. By implementing course embedded assessment for program learning outcomes, faculty can authentically measure student learning while aligning course learning outcomes to program learning outcomes. Additional benefits of course embedded assessment include shared assessment processes with adjunct faculty, setting clear expectations for student work and learning and targeting curriculum intervention.

The University's process of assessing programs through course embedded assessment is summarized below:
Faculty developed clear learning outcomes that are assessable and actionable at the course and program level.
The curriculum was aligned with Course Learning Outcomes (CLOs) and Program Learning Outcomes (PLOs) through the use of Curriculum Maps.
Assessment Plans were developed for all degree programs that included Program Learning Outcomes, Signature Assignments, Course number and title of the Signature Assignment, Methodology and the Means of Assessment.
The data collection and summary will be aided by the use of two electronic systems: Turnitin/GradeMark and LiveText.
Signature assignments were identified at the Mastery level for each Program Learning Outcomes.
University of Massachusetts Global has established a Program Assessment and Program Review Schedule. The majority of programs are on a two-year assessment schedule with the exception of annual assessments for credential programs as mandated by CTC and Nursing programs as required for professional accreditation. Program Reviews are set on a six-year cycle.
Contact the Office of Institutional Assessment and Planning
responsible for oversight, guidance, and reporting of learning outcomes, institutional surveys (e.g., course evaluations, specialized topics surveys), and administration of the university's assessment management systems. Assessment of student learning occurs in the undergraduate, graduate, and professional programs.
Email: [email protected]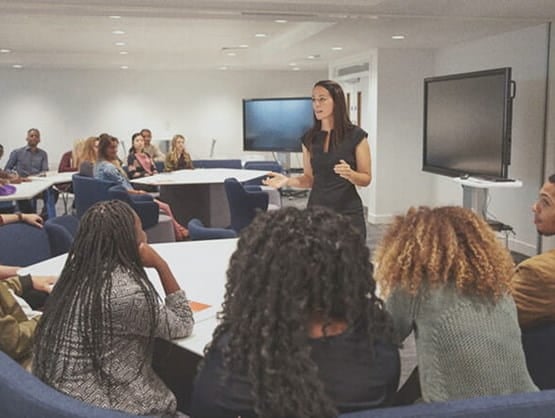 School of Education Overview
Here you will find the mission, vision, philosophy and purpose of our education program.
Program Assessment
The purpose of Program Assessment is to ensure student learning and curriculum improvement through an evidence-based approach using course embedded assessments to measure student learning outcomes.
Program Review
The Program Review engages faculty, staff and students in analysis and reflection on the educational effectiveness of our academic programs including the capacity to provide a high-quality educational experience.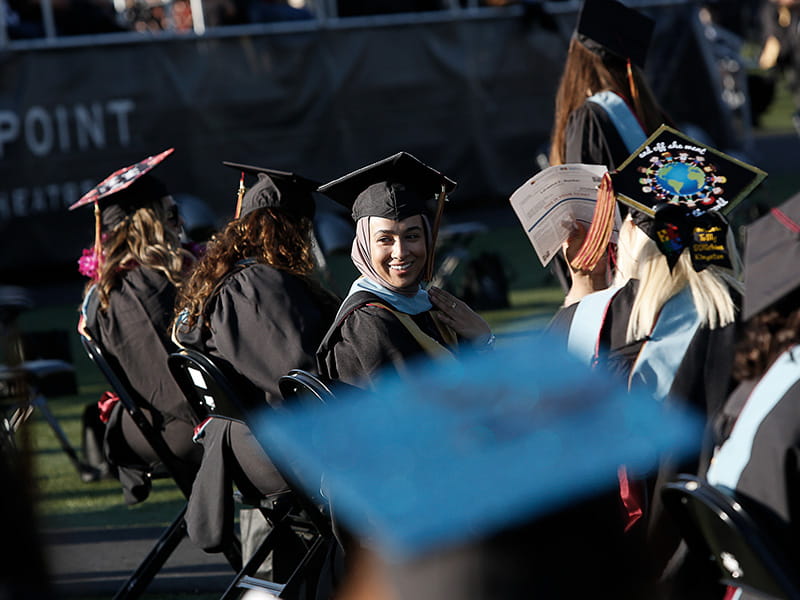 Learning Outcomes
Learning Outcomes identify what students should be able to demonstrate as a result of what they have learned throughout their program. Developed by the faculty, these learning outcomes are consistent with the program mission and are assessable at the course and program level.