News
Alumna begins presidency of community college in California's Central Valley
Alumna Dr. Carla Tweed recently started a new chapter of her life in service to community college students, with this one taking place near the Central Valley communities where she herself grew up. Tweed began service on Jan. 14 as the new president of West Hills College Coalinga, which is a member of the West Hills Community College District.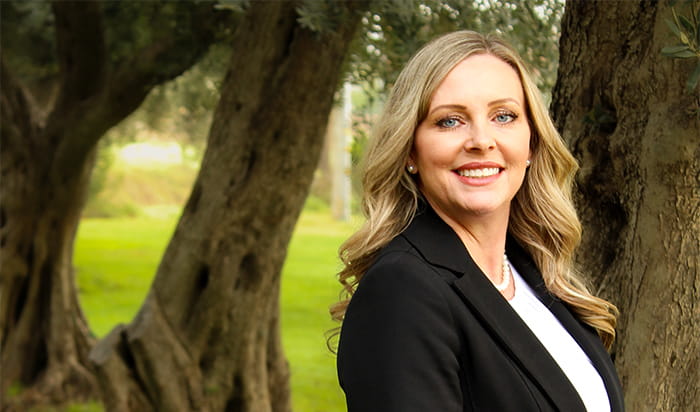 "I'm coming home," Tweed said. "My grandbabies live in the area. My mom lives in the area. This is a full-circle moment for me."

Community college was a transformative experience for Tweed. She began her higher education at a college in the West Hills Community College District during her 20s. She enrolled there as a single mother raising her son. This was the starting point for her ultimate career in college administration.

"We've all had these teachers that believed in us a little bit more than we believed in ourselves when we needed them to." Tweed said. "I wanted to give back in that area."

Tweed obtained her college degrees during the times when this institution was named either Chapman University College or Brandman University.Despite the name changes, Tweed recognized the quality education she was receiving and persevered. She earned her Bachelor of Arts in Social Science from the university's Hanford campus in 2006.

She followed up on her bachelor's by completing a Master of Arts in Education from the Visalia campus in 2010 as well as a Doctor of Education in Organizational Leadership in 2018. Her dissertation focused on the experiences of female leaders serving in the California Highway Patrol.

"There were a lot of things that came out of that research that showed women wanted mentorship, but they wanted mentorship from other strong females," Tweed said.

She began her doctorate while working in Visalia at San Joaquin Valley College, a private institution with several California campuses. By the time she finished the program, she had moved on to a leadership role as Dean of Arts and Education at Yuba College, a member of the California Community Colleges system, in the northern California town of Marysville.

The ideals of mentorship continue to influence Tweed's leadership style. She said she has benefited from an expert advice as a mentee, and has also taken on the role of mentor via Great Deans, an Association of California Community College Administrators program that connects her with educators who are themselves making the move to leadership positions.

"I give her my experience and we have an open and honest conversation," she said.

Tweed served as Yuba College's vice president of academic affairs and student services before her appointment to lead West Hills College Coalinga. The college enrolled about 6,000 students during the 2020-21 period and is nearly 50 miles southwest of Hanford, the city where Tweed grew up before discovering the powers of a community college and university education.

Before beginning her leadership role with West Hills College Coalinga, Tweed expressed much enthusiasm:

"I'm excited," Tweed said. "I've have heard so many wonderful things about them being innovative and ready to transform students."


Become a Student
Have questions about enrollment, degree programs, financial aid, or next steps?