UStart Scholarship
Save on your associate or bachelor's degree. Apply by August 15, 2022.
More education. Lower tuition.
The UStart scholarship offers you up to $18,000* off your tuition!
Now's the time to make your move and earn your degree so you can open more doors while also saving on tuition. The new UStart Scholarship from UMass Global will provide 30% off of undergraduate tuition for new students. Enroll now to qualify.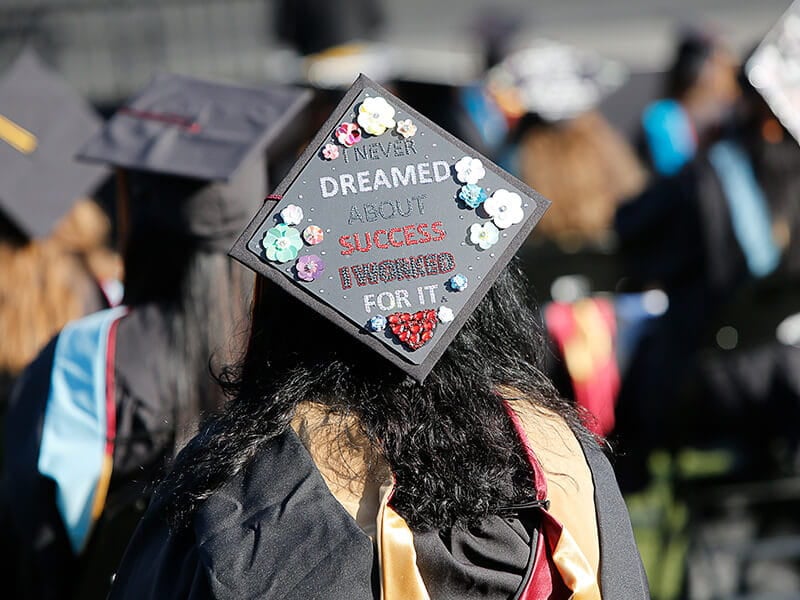 UStart Scholarship FAQs
General
Term Based undergrad programs: 30% reduction applicable for the entire degree program

up to $18,000 (120 credits * $150 discount per credit)

MyPath Self-Paced undergrad programs: $400 per CBE Academic Year reduction

$6,000 after scholarship vs $6400 with no scholarship

First time UG student starting in Summer I, Summer II or Fall I
Readmitted UG student (reapplied after an absence of two or more years) applying for Summer I, Summer II or Fall I
There can be no outstanding financial balances

The short answer is no.

You can change your undergrad major and still keep the scholarship (excluded the ABSN program). And, if you decide to take a break from school, your scholarship rate will be honored as long as you return prior to the end of two years.

Yes.

Currently enrolled undergraduate students
Active-duty military, spouses, and dependents because they already receive the highly discounted military tuition rate
The ABSN program
Certain partner organizations (check with your advisor)
Scholarships cannot be combined; students must choose which they want to utilize