About UMass Global
University of Massachusetts Global, formerly Brandman University, has been serving students since 1958. In that time, we have helped students with busy lives and additional commitments reach their educational goals.
Our Story - Past & Present
University of Massachusetts Global (UMass Global) traces its roots to 1958, when Chapman College professors first delivered on-base classes to members of the military serving at Marine Corps Air Station El Toro in Orange County, California. Over the following decades, service members and civilian students alike benefited from the availability of classes provided at several additional locations in California and elsewhere.
Educators reorganized these facilities as Chapman University College in 2001, which led to the college's incorporation as a new university in 2008. The university took on a new name – Brandman University – one year later. A regionally-accredited university, Brandman upheld its predecessors' legacy of service to active-duty and veteran students while simultaneously expanding its programs by investing in hybrid, online, and competency-based learning modalities meeting the needs of busy adult students.
In May of 2021, Brandman University formed a strategic partnership with the University of Massachusetts, and in September 2021, became University of Massachusetts Global, a non-profit affiliate of the University of Massachusetts system.
Focusing on the non-traditional student, UMass Global's student body is diverse, ranging in age from 18-65.
UMass Global has ranked among the best universities for online programs for 11 consecutive years by U.S. News & World Report.
At University of Massachusetts Global, the faculty members are practitioners, as well as experts in their field.
University of Massachusetts Global is a private, nonprofit institution regionally accredited by the WSCUC Senior College and University Commission (WSCUC).
UMass Global offers several options for financial aid.
Current students benefit from mentoring and networking opportunities, as well as career coaching.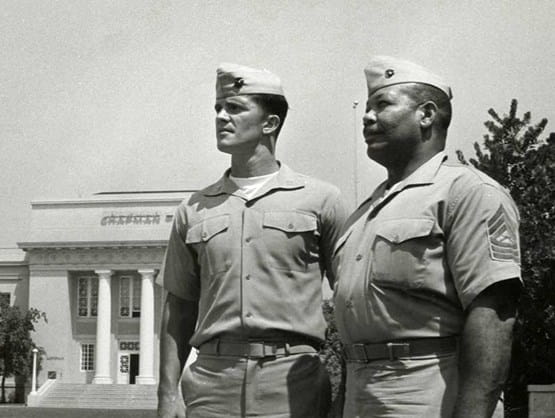 Top Questions About UMass Global
Academic Facts
University of Massachusetts Global offers undergraduate, graduate, credential and certificate programs across its five schools in the areas of arts and sciences, business, education, nursing and health.
Degrees and Certificates.
of students work while completing a program.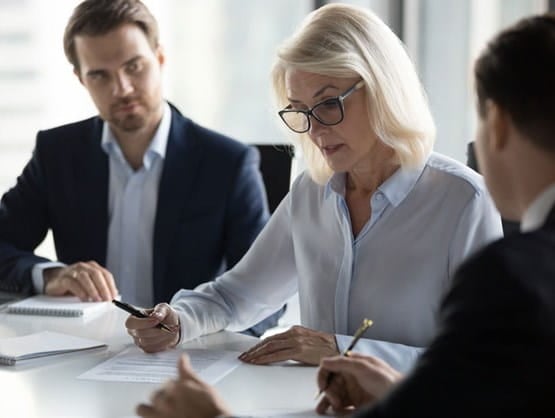 Accreditations
All University of Massachusetts Global programs are accredited by WSCUC, assuring that the University meets quality standards established by the U.S. Department of Education. Explore the additional program and professional accreditations UMass Global holds.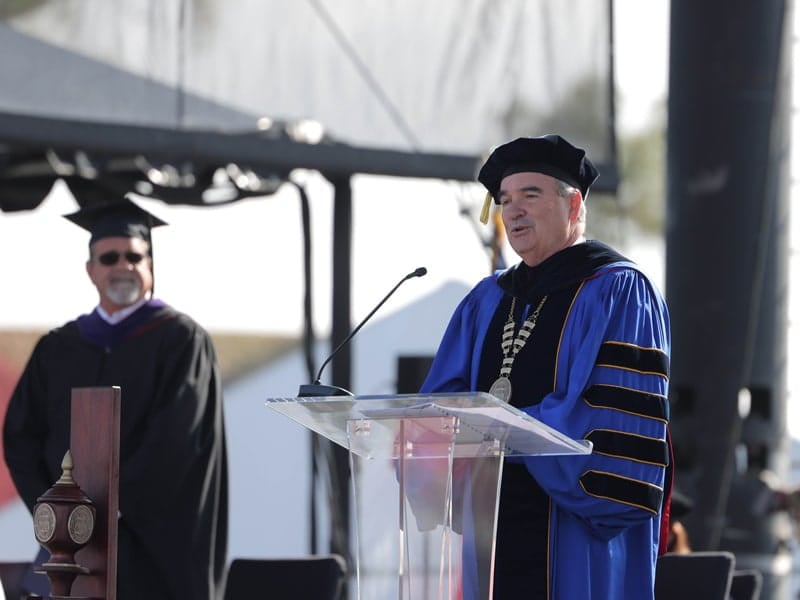 Chancellor's Channel
Open Access Leadership is a dynamic portal providing direct access to information about the chancellor. Access Chancellor Andrew's bio and CV or learn about his 2023 priorities here. We've also listed media contacts if you are a reporter. The chancellor takes pride in our innovative and renown education practices. Yet he knows there is always more we can do. Your input is welcome. Stay in touch and check back often.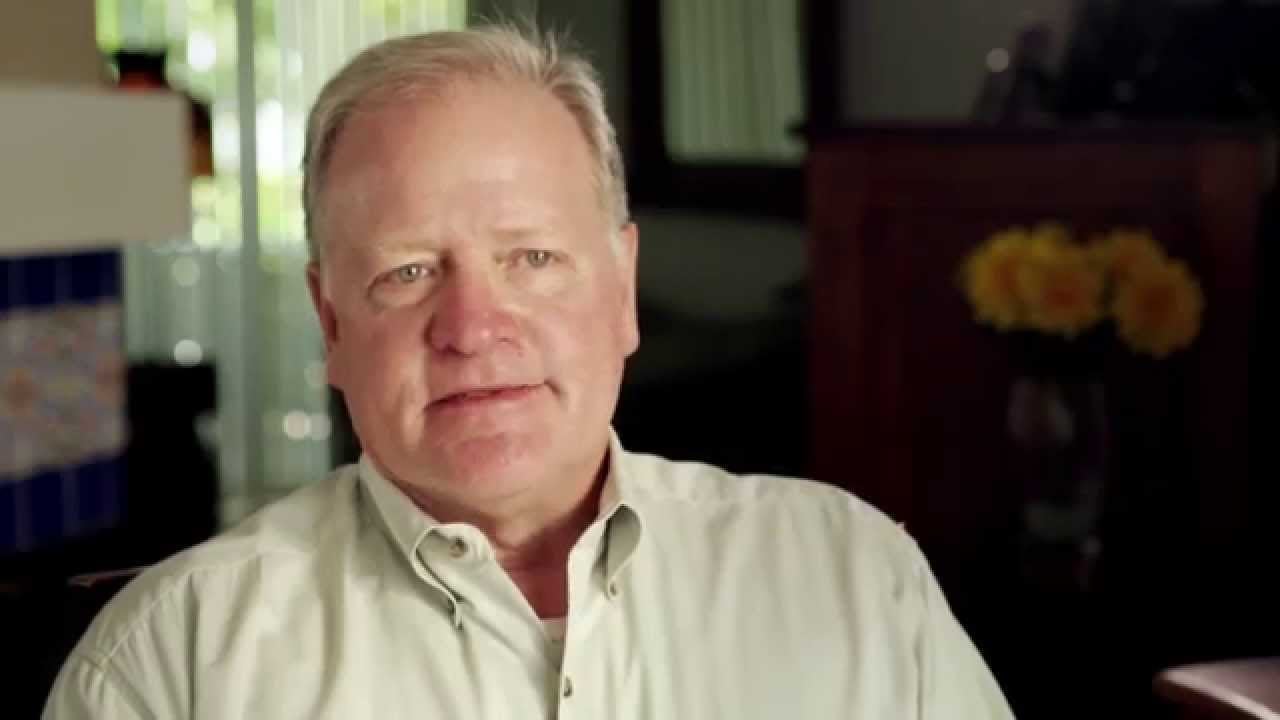 The fact that Brandman University* was a nonprofit school, really sealed the deal for me. I wanted to be able to attend a college, where I knew that my money, my tuition, was being used for the school and not being paid to the shareholders.
Gordon W.
BA, Organizational Leadership
*Brandman University is now UMass Global
The distinguished faculty at Brandman* and their dedication to their students as well as the administration have made it possible for us students to overcome the challenges we faced and helped us bring our educational goals to fruition.
Maribel L.
B.A. Legal Studies
*Brandman University is now UMass Global
Obtaining an MBA always was on my bucket list, however, until I found Brandman* I was facing large loans and a strict school regiment. The flexibility of Brandman's* program along with Kia's tuition assistance made the perfect combination. An MBA gave me the self-confidence to trust my ideas and question conventional thinking.
Julie M.
MBA
*Brandman University is now UMass Global
I would recommend Brandman* for a quality education to anyone. I know the faculty is absolutely committed to a quality education. They'll make sure that you'll get what you're coming there for, the knowledge you need.
James M.
MA Organizational Leadership
*Brandman University is now UMass Global
Going back to school helped me get out of my comfort zone. It helped me get past the 'we've always done it that way' mentality. I learned that I needed to innovate personally, professionally and to help other become more innovative.
Keith F.
MBA Program
Our People
UMass Global personnel are committed to ensure your maximum potential as a student is met.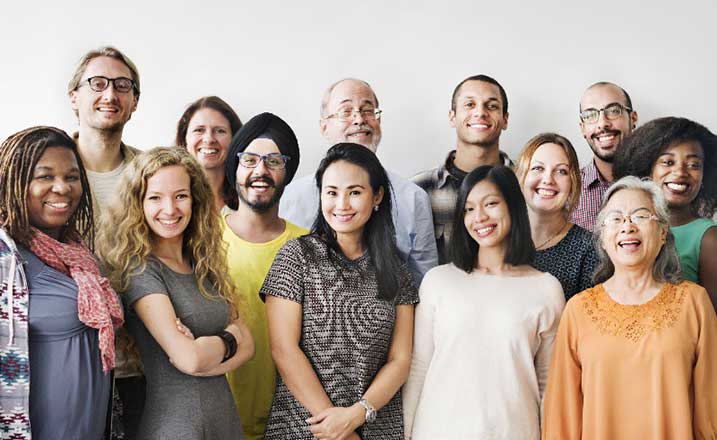 Office of Equity and Inclusion
Our commitment to Justice, Equity, Diversity and Inclusion.
Become a Student
Have questions about enrollment, degree programs, financial aid, or next steps?
Sources:
[1],[2] https://www.umassglobal.edu/sources
*2021-22 IPEDS/SOEE  (12-Month (July 1, 2021 - June 30, 2022, University Headcounts)