SCHOOL OF Business and Professional Studies
David Gonzalez, D.P.A.
Chair, Governance and Appeals Committee
PRIMARY SPECIALTY
Public Administration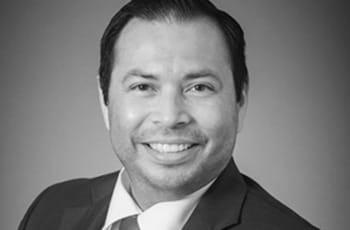 Biography
Dr. David Gonzalez is associate professor of public administration and organizational leadership with University of Massachusetts Global's School of Business & Professional Studies. As full-time faculty, he teaches and oversees courses in the MPA Program (he also teaches courses in the MAOL Program). Before his appointment to full-time faculty in 2014, he was an adjunct professor in the MAOL program here at UMass Global. Dr. Gonzalez taught criminal justice, forensics, and public service careers before teaching at University of Massachusetts Global. Before entering the world of teaching and researching public administration/service, Professor Gonzalez was a public servant holding various professional positions in policing including police jailer, community service officer/traffic hit & run investigator, and emergency communications officer. Professor Gonzalez remains active in the practitioner side of public administration by being in part-time service to the La Habra Police Department in emergency management.
---
Specialty
Public Administration
Organizational Leadership
---
Education
2016
Doctor of Public Administration
University of La Verne, La Verne, CA
Dissertation: "Innovations in Public Service (delivery, communication, collaboration, community engagement)"
2007
M.A., Organizational Development
Biola University, La Mirada, CA
2005
B.S., Human Development - Abnormal Psychology & Communication
Hope International University, Fullerton, CA
---
Scholarly Activities
2011-PRESENT
Active Member in Good Standing, American Society for Public Administration
2015-PRESENT
Founding Member/Advisor: Whittier Consortium on Homelessness (advising on policy/communication)
---
Professional Experiences
1998-2016
Emergency Management/Communications
La Habra Police Department, La Habra, CA
Policy and Program Advisor to Chief of Police on Emergency/Disaster Governance-Response. Previous experience/training included collision/hit-run criminal investigations.
2012-2015
Mosaic Writer
Chief Operations Office
Leadership and oversight of general operation and government relations.
2007-2012
Criminal Justice/Forensics Instructor
North Orange County ROP, Anaheim, CA
Course/training design in criminal law, forensics and careers in Public Service. Co-Designer of the La Habra High School Police Forensics & Fire Academy.