SCHOOL OF Arts and Sciences
Frank Weber, Ph.D.
Associate Professor of Psychology
PRIMARY SPECIALTY
Psychology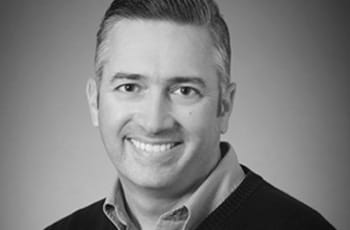 Biography
As a full-time faculty member at the Roseville and Yuba City campuses of University of Massachusetts Global, Dr. Weber teaches and oversees the graduate program in Marriage and Family Therapy, and Professional Counseling. He has been an adjunct instructor at Chapman University – Sacramento Valley Campus since 1999 and accepted the full time faculty position in 2012. During his 18 years with the university he has taught a variety of courses at both the graduate and undergraduate level. He has a B.S. in Psychology with a minor in Spanish, and a M.S. in School Psychology from Brigham Young University. He has a Ph.D. in Counseling Psychology from the University of Oregon, completed in 1998. In 2005, he earned diplomat status with the American Board of Professional Psychology, an honor less than 5% of practicing psychologists attain. He initially began working as a clinical psychologist with the U.S. Air Force, stationed at McClellan AFB in Sacramento. After four years with the Air Force he began working in private practice providing psychotherapy and psychological evaluations. In 2004, he began working in the prison system in addition to his private practice. He is currently employed full time at University of Massachusetts Global as an Assistant Professor of Psychology but maintains a private practice focusing on forensic assessments for adult and juvenile courts.
---
---
Education
1998
Ph.D. in Counseling Psychology
University of Oregon, Eugene, OR
Dissertation: "The dose-response relationship in family therapy with conduct-disordered youth"
1995
M.S. in School Psychology
Brigham Young University, Provo, UT
Thesis: "Assessing clinically significant change: Application of Jacobson's method to a school-based family therapy program"
1993
B.S. in Psychology, Magna cum laude
Brigham Young University, Provo, UT
Minor in Spanish
---
Scholarly Activities
2014
Ribadu, I.,, Weber, F., Gibson, W., & McGuire, M.
As Others See Us: Student Learning and Success through Stakeholder Feedback
WASC Academic Resource Conference, Los Angeles, CA
2007
Weber, F. & Stilley, S.
Estrangement in High Conflict Custody Cases
California Psychological Association, Annual Convention, Costa Mesa, CA
2000
Weber, F. & Meinzer, T.
Fatherhood in the Military: Challenges, Prevention and Intervention
California Department of Social Services Fatherhood Conference, Irvine, CA
---
Professional Experiences
2001-PRESENT
Clinical and Forensic Psychologist
Private Psychology Practice, Sacramento, CA
Provide psychological assessment and treatment.
2002-2012
Clinical Psychologist
California State Prison, Folsom, CA
Provided treatment and case management to mentally ill inmates.
1998-2001
Clinical Psychologist
McClellan AFB, Sacramento, CA
Responsible for running the Mental Health Clinic, Family Advocacy Program and the Substance Abuse Clinic.