BUSC 8000: Business Writing
This course introduces you to a business writing model that can help make your writing clear, concise, and precise for any written communication used in a professional setting.
Program Overview
Learn effective business writing skills to write clearly and concisely so the reader can easily determine what they need to know or do. Apply the Consider-Draft-Reconsider guidelines to ensure you send the right message in emails, executive memos, summaries, reports, and letters.
Register Now
Duration
Approximately 4 hours
Up to 6 months to complete coursework
Estimated Tuition
$150
No additional materials required
Credit
1 PDU
Undergraduate Professional Development Credits
Key Features
Access textbooks and course materials completely online - no materials required.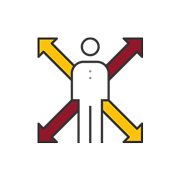 Move at your own pace as your schedule allows – no specific start times or dates.
Need help with an assignment? Submit your questions directly to the instructor for quick replies.
This course features interactive assignments and authentic assessments.
Explore how course content connects to the workplace using real-world case studies.
Upon successful mastery of this course, you will be able to:
Identify the basic mechanics of writing and grammar
Analyze communication situations and audiences to develop effective written communication
Identify key principles of business writing
Examine strategies for clear and error-free writing
Note:
You may be eligible for tuition reimbursement, please check with your employer to see if you qualify.