New Manager Certificate
New Managers will gain the essential skills needed to lead others while learning about their management style.
Course Description
Making the transition from an individual contributor to the role of leading others can be very overwhelming. As a new manager, you now have the power to effect change, make an impact, and influence others. A new manager will need to acquire a new set of skills to be successful in this new role.

The New Manager Certificate includes six competencies:
Self-Management
Peer to Manager Transition
Effective Communication
Conflict Resolution
Giving and Receiving Effective Feedback
Human Resource Fundamentals
Register Now
Duration
Approximately 45 hours
Up to 6 months to complete coursework
Estimated Tuition
$800
No additional materials required
Credit
3 PDUs
Graduate Level Professional Development Credits
Key Features
Access textbooks and course materials completely online - no materials required.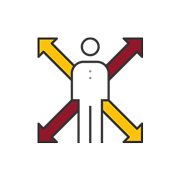 Move at your own pace as your schedule allows – no specific start times or dates.
Need help with an assignment? Submit your questions directly to the instructor for quick replies.
This course features interactive assignments and authentic assessments.
Explore how course content connects to the workplace using real-world case studies.
Upon successful mastery of this course, you will be able to

:
Understand the DiSC Model and discover your primary workplace behavior
Identify the skills necessary to effectively interact and communicate with others
Define conflict and develop the skills to identify, address, and resolve conflict
Describe the process of giving and receiving effective feedback and the benefits it brings to an organization
Discuss various ways to address challenges in staffing, employee rewards, performance and career management
Identify strategies to successfully navigate the new responsibilities and relationships within your new role

Earn a Certificate of Completion


Please note:
You may be eligible for tuition reimbursement, check with your
employer to see if you qualify.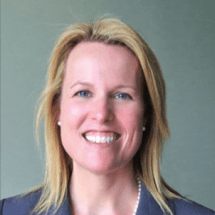 Brandman* has been a key contributor to fulfilling our strategic goal of developing and educating better leaders in the Court. As a result of the training and services provided by Brandman University* and as evidenced by in depth evaluation reports, personnel are decidedly more productive, engaged and knowledgeable in performing their duties.
Karen M.
Orange County Superior Court, Former Chief Human Resources Officer
*Brandman University is now UMass Global
After spending more years (than I care to admit) in management roles, I was amazed at the amount of new information I learned. The Leadership Program was well worth the time spent away from the office. Instructors were knowledgeable and engaging. Class exercises were fun and collaboration with program participants was a great experience.
Participant
Custom Leadership Development Program