News
UMass Global recognized as a Military Friendly School, receives Silver award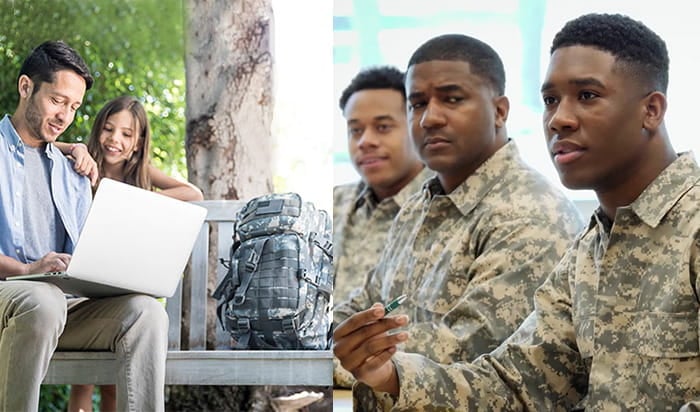 IRVINE, Calif. (March 21, 2021) – University of Massachusetts Global today announced the university has received a Silver rating in the 2022-2023 edition of the Military Friendly Schools Awards. Evaluated in six performance categories, UMass Global's top scores were recorded in the areas of "Graduation & Career" and "Financial Aid & Assistance."
UMass Global has its origins in the 1958 delivery of on-base courses at Marine Corps Air Station El Toro in Orange County. The university has a demonstrated track record for providing access to high-quality and relevant academic programs, specialized student support systems, and career counseling for active military and their families and veterans. Today, as a private nonprofit affiliate of the University of Massachusetts, the regionally-accredited university has six on-base campuses in California and Washington State. UMass Global also provides online courses to military students serving anywhere in the United States and overseas.
Detailed information on UMass Global programs for military and veteran students is available from the university's Military & Veterans website. The university participates in several Department of Defense and Department of Veterans Affairs programs. These include Montgomery and Post 9/11 GI Bill benefits, the Yellow Ribbon Program, the Community College of the Air Force's General Education Mobile program, Army Credentialing Opportunities On-Line, MyCAA Military Spouse Career Advancement Accounts, and Troops to Teachers.
Viqtory, which concentrates on military audiences and also produces a list of Military Friendly Employers, awarded the Silver prize to UMass Global. Data from the U.S. Departments of Defense, Education, and Veterans Affairs inform the Military Friendly Schools rankings and awards. Viqtory also incorporates survey answers provided by colleges and universities. A Military Friendly Schools Advisory Council, composed of higher education administrators running programs for military and veteran students, provides input on the survey. The 2022-2023 Military Friendly Schools list will be published in G.I. Jobs magazine's May issue.

ABOUT UNIVERSITY OF MASSACHUSETTS GLOBAL
University of Massachusetts Global, formerly Brandman University, is a private, nonprofit institution accredited by the WASC Senior College and University Commission. The university offers undergraduate, graduate, credential, and certificate programs designed to be relevant to more than 90 career paths. UMass Global serves nearly 23,000 students, about 16,000 of whom are enrolled in academic credit programs, at 25 physical campuses in California and Washington, as well as online. UMass Global offers fully online courses for students anywhere in the United States and for military personnel serving abroad. For more information, visit the university's website.
Media Contacts:
Terri M. Carbaugh, UMass Global Vice Chancellor of Public Affairs: [email protected]
Andrew Edwards, UMass Global Senior Multimedia News Writer: [email protected]
Become a Student
Have questions about enrollment, degree programs, financial aid, or next steps?