Customized Training
Optimize your budget with training and development plans that meet short term needs and align with your organization's strategic objectives.
Empower Your Workforce
From entry level positions to the highest leadership roles, there are training and development needs that you can build in partnership with us. Our experienced team works closely with your organization to develop custom programming based on your objectives, best practices, specific competencies and unique culture.
Our Services
Coaching
Team development and training
Executive and management retreats
Strategic planning
Grant partnerships
Individual and organizational assessment
Facilitation
Employee surveys
Our Process
Identify targeted skill development to support organizational success
Alignment with your mission, vision, and strategic objectives
Develop specific program design and curriculum
Deliver of co-branded course materials and certificates of completion
Authorize CEUs, academic credit or professional development credit
1 hr "lunch and learns" on-site

2-3 hour seminars/workshops

Half and full-day workshops

Certificate programs
Webinars (60-90 minutes)
Online (asynchronous or synchronous)
Hybrid (combination of online and classroom learning)
Webinar Series
Our Corporate Training instructors lead live monthly webinars focused on innovative ideas and practical solutions. We invite you to experience the quality of our training programs by joining an upcoming webinar at no charge.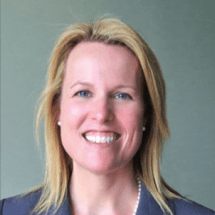 Brandman* has been a key contributor to fulfilling our strategic goal of developing and educating better leaders in the Court. As a result of the training and services provided by Brandman University* and as evidenced by in depth evaluation reports, personnel are decidedly more productive, engaged and knowledgeable in performing their duties.
Karen M. | Orange County Superior Court, Former Chief Human Resources Officer
*Brandman University is now UMass Global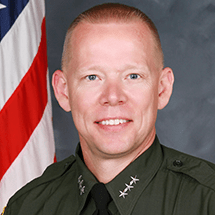 Brandman* has been an invaluable partner in the development of our future law enforcement leaders. We are proud to have them as a training partner.
Bob P. | Orange County Sheriff's Department, Undersheriff
*Brandman University is now UMass Global
After spending more years (than I care to admit) in management roles, I was amazed at the amount of new information I learned. The Leadership Program was well worth the time spent away from the office. Instructors were knowledgeable and engaging. Class exercises were fun and collaboration with program participants was a great experience.
Participant | Custom Leadership Development Program
Obtaining an MBA always was on my bucket list, however, until I found Brandman* I was facing large loans and a strict school regiment. The flexibility of Brandman's* program along with Kia's tuition assistance made the perfect combination. An MBA gave me the self-confidence to trust my ideas and question conventional thinking.
Julie M. | MBA
*Brandman University is now UMass Global
Each week I felt like I was performing better at my job as a direct result of the things I learned in class. This increased my job satisfaction, which was low before taking the class. Now I feel more prepared and confident.
Participant | Custom Leadership Development Program