SCHOOL OF Business and Professional Studies
Dania Baba, Ph.D
Assistant Professor of Healthcare and Business Administration
PRIMARY SPECIALTY
Healthcare and Public Health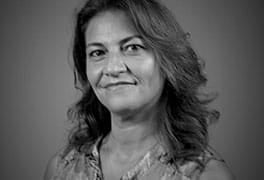 Biography
Dr. Dania Baba is an Assistant Professor of Healthcare Administration in the School of Business and Professional Studies. Dr. Baba's career has encompassed academic and professional experience in various aspects of healthcare management, operations, business and strategic planning, talent management, space planning, process improvement and project management. Dania has taught a variety of healthcare management and human resources classes and developed and delivered professional workshops for healthcare leaders in the Middle East. In addition, she has many years of progressive experience in the fields of consulting and healthcare management.
She has assumed multiple leadership roles in the healthcare industry with significant achievements, including national and international consulting assignments. After she served as Chief Operating Officer for the American University of Beirut Medical Center, she has focused for the past 5 years on facility planning and hospital transition planning and activation internationally and across the United States.
Dania received her PhD in Health Services Administration from Walden University, and is certified in Project Management, Human Resources and Compensation, and Lean Six Sigma.
---
Specialty
Healthcare and Public Health
Human Resources
Project Management
---
Education
Walden University, MN
Ph.D. In Health Services Administration, 2007
Dissertation: Patient loyalty versus satisfaction: implications for quality and marketing strategies
American University of Beirut, Lebanon
Master Public Health, 1994

American University of Beirut, Lebanon
BSc Medical Laboratory Technology, 1992
---
Scholarly Activities
Co-founder of Evidence-Based Healthcare Management Unit, American University of Beirut, 2012
Developed and delivered workshops for regional healthcare leaders in the Middle East, 2014-2015
---
Professional Experiences
HTS, Inc.
Hospital Transition Planning and Activation Consultant [2018-present]
Support transition and activation of hospital across the United States
American University of Beirut
Chief Planning and Transition, 2015-2018
Led the implementation of multiple strategic and business planning projects
American University of Beirut Medical Center
Chief Operation Officer, 2011-2015
Oversaw the operation of a 366-bed academic medical center