School of Extended Education
As a recognized leader in practice-based education, we are dedicated to serving the needs of today's evolving workforce by providing cutting-edge programs for both individuals and organizations.
Lifelong Learning
Our programs are created by the joint effort of University of Massachusetts Global faculty and instructors, working professionals, and industry experts through a series of collaborative advisory boards. This approach provides sustainable educational solutions that adjust to the needs of the real world. With workshops, seminars, certificate programs, professional credits, and courses leading to certification and academic credit in a variety of fields, you can find a program that fits your goals.
ExEd Provides:
PreK-12 professional development certificates, authorizations and credentials
Leadership training
Organizational leadership certificate
Health care, nutrition and wellness certificates and classes
Business and management courses and certification tracks
Information Technology and Telecommunication courses
General education certificates
Corporate training and business services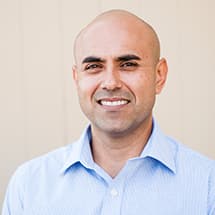 As a father of four children, having flexibility is very important. Brandman* had the flexibility that allowed me to continue to work full time in order to provide for my family. At the same time I was able to take my courses from the comfort of my home where I was also able to be close to my family. Thanks to the ABA program I have been given the opportunity for career advancement at my job.
Juan L.
RBT, Public Health-Education Assistant
*Brandman University is now UMass Global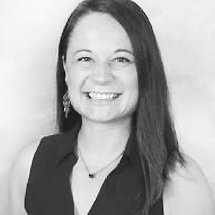 I was allotted a simplistic way to attempt new strategies and skills into my classroom. Additionally, I was able to easily adapt current materials to be used in conjunction with the new strategies I was studying. I would highly recommend this course.
Sara O.
Nativity Prep Academy, Middle School Teacher
Coming into this workshop I had no idea what project based learning looked like. I came out feeling like I learned enough about it that I am eager to get started in my classroom.
Emma Pedroza
Christ Cathedral Academy, Teacher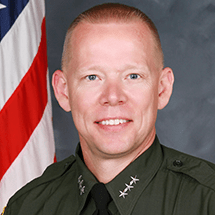 Brandman* has been an invaluable partner in the development of our future law enforcement leaders. We are proud to have them as a training partner.
Bob Peterson
Orange County Sheriff's Department, Undersheriff
*Brandman University is now UMass Global
This was an excellent program that had a big impact on the way I work with my direct reports. I was able to apply the techniques and principles immediately. I have already realized results with my section manager…The instructors were fantastic - very knowledgeable and excellent teachers.
Lisa B.
Orange County Transportation Authority, Coaching Skills for Business Leaders
Frequently Asked Questions
Academic Programs
What is the difference between courses for academic credit and credit for professional development?
Academic semester credit courses may be used to satisfy requirements in undergraduate, graduate level degree, credential, or certificate programs. Most Professional Development Units (PDU) are calculated at 15 contact hours per one PDU. Courses that award PDUs may be useful to move up salary scales, maintain certifications or licensures. Unless specifically articulated to an academic credit bearing course or program, these courses may not be used to satisfy coursework in any degree program
.
What is a LiveText membership and how is it used?
LiveText membership refers to the one-time student paid fee that provides access to a platform for posting signature assignments and portfolio work. The university uses data generated by LiveText student interactions to support accreditation and track course data. Additional information regarding LiveText is available
here.
Business
I'm registered for a class on campus but I can't make it one week. Can I attend the online class instead?
Each course runs independently and on different schedules, so you can only attend your registered course.
My employer offers tuition assistance. Does University of Massachusetts Global accept this?
Yes, we assist many students in utilizing their tuition assistance program through their employer. Please contact

[email protected]

for assistance with your specific program.
Will my financial aid apply for these courses?
Students are not eligible to receive financial aid for non-academic courses, such as professional development and continuing education courses.
General
How do I order a transcript?
You will need to order these via our student portal. Please verify that all grades and credits are posted to your student record prior to ordering official transcripts. For detailed instructions on this and ordering official transcripts, please download the transcript information guide. Contact

[email protected]

if you need further assistance.
What is my UMass Global user name and password?
If you registered online with University of Massachusetts Global, the system created and provided you with your username and password during the registration process. If you mailed or faxed in a registration form, you should have received an email from the UMass Global IT department containing your username and activation directions after the staff processed your registration. Please visit www.umassglobal.edu/activate to activate your account. You can use our step-by-step instructions to guide you through the process. Click "Resend my Account Information Letter" if you never received your UMass Global credentials. If you have continued difficulty activating or retrieving your username and password, please contact our office.