Emotional Intelligence for Behavioral Health Professionals
Learn how to integrate components of emotional intelligence within your professional practice and as a tool for ongoing personal growth.
Course Description
Emotional Intelligence (EI) has been found to be an essential component in areas related to emotional regulation, conflict resolution, stress reduction and within interpersonal relationships. Behavioral health professionals who are knowledgeable regarding the tenets of emotional intelligence will be able to use effective strategies to assist within their own growth and the growth of others.

In this course, you will study the theories and concepts of the EI model. Specifically, you will review the EI through the behavioral lens and review ways you can use the EI model to allow for success within your role as a behavioral health professional.
Register Now
Duration
Approximately 6 hours
Up to 3 months to complete coursework
Estimated Tuition
$150
No additional materials required
Credit
6 CEs
Continuing Education Credit recognized by BBS
Key Features
Access textbooks and course materials completely online - no materials required.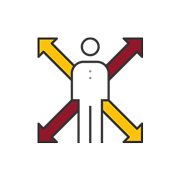 Move at your own pace as your schedule allows – no specific start times or dates.
Need help with an assignment? Submit your questions directly to the instructor for quick replies.
This course features interactive assignments and authentic assessments.
Explore how course content connects to the workplace using real-world case studies.
Upon successful mastery of this course, you will be able to

:
Define emotional intelligence and the four-quadrant model

Review components of emotional self-awareness

Identify effective methods of self-management to understand personal triggers and review effective stress management techniques

Explore strategies related to social awareness in relation to empathy and service orientation

Analyze specific ways to build trust, and work towards effective change within your role as a behavioral health professional
Please note:

CE credit is verified for California participants, requirements vary by state. Students should check their state boards before registering for these courses.
You may be eligible for tuition reimbursement, check with your
employer to see if you qualify.