News
Air Force veteran continues service through instruction, mentorship
UMass Global instructor Dr. Felicia Haecker, Air Force veteran and among the first cohort of students to earn the university's Doctor of Education in Organizational Leadership, employs her knowledge and experiences to counsel veterans and provide mentoring to students from both military and civilian backgrounds.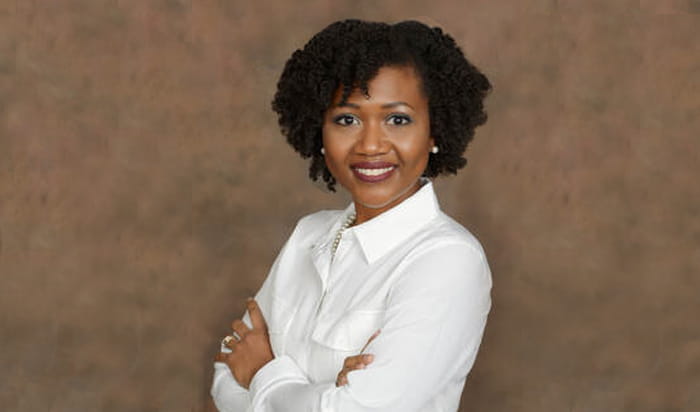 Haecker earned her doctorate in 2014 after completing her dissertation, "Female Student Veterans Postsecondary Education Experience." Now, as a part-time instructor affiliated with the Roseville campus in Northern California, she gives her time to provide one-on-one support to students who are going through self-paced competency-based programs cultivating leadership and management skills. In this role, she helps students develop several competencies, including organizational leadership, information literacy, and workforce diversity. Haecker also counsels veterans who are referred her way via Sacramento County Veterans' Treatment Court.

For those who wish to begin a mentoring relationship, Haecker said it's important to decide if one really wants to be a mentor. If that commitment is there, it then becomes necessary to find clarity on what a would-be mentee hopes to gain from a mentoring relationship and define expectations.
Haecker also said a mentor needs to remember that they don't know everything, and as for herself, she enjoys being able to hear her mentees' perspectives.

"I love having young people in my life, because it helps me not become a dinosaur," she said. "Learning can go both ways."

Haecker also appreciates her opportunities for individualized communications with students taking self-paced courses.

"I get to know the students on a deeper level, which means what I offer is on a deeper level," she said.

Haecker grew up in an Army family and signed up for the Air Force early in life. She initially served as a military photographer, an assignment that provided opportunities to take photos all around the world. She also served in public affairs and training assignments during her more than 12 years of service.

She transitioned to civilian life after completing her final tour at Whiteman Air Force Base, the Missouri home of the B-2 Spirit stealth bomber. As she made this transition, her young family, which at this time included a 15-month-old baby girl, spent a year traveling the nation's roads in an RV. While traveling, she encountered several other veterans, many of whom supported each other by means of the practical skills they learned in the military, trading an act of service, such as an electrical repair, for another kind of help.

As a UMass Global instructor, Haecker helps students from military and civilian backgrounds. In this role, she helps veterans adapt from what she described as the armed services' hard-charging, mission-oriented culture to the more collaborative ethos of the civilian workforce, where colleagues are expected to brainstorm before solving a problem.

Haecker said she also counsels veterans who are referred her way by Sacramento County Veterans' Treatment Court, which according to the Sacramento County District Attorney, is a venue to direct veterans who are struggling with issues stemming from their military experience to rehabilitative services and alternative sentencing if they enter the justice system.

"Sometimes it's as simple as them needing a ride," she said. "Sometimes it's more intense. They need someone to talk to."
Become a Student
Have questions about enrollment, degree programs, financial aid, or next steps?